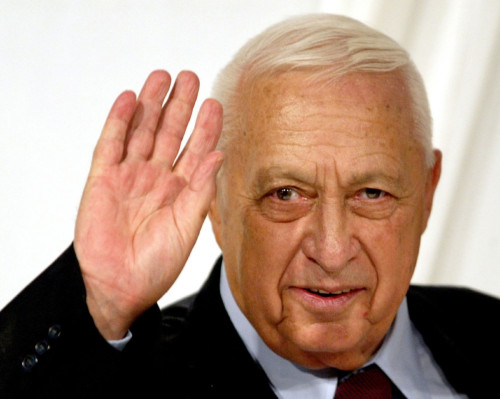 Former Israeli prime minister Ariel Sharon has died at the Sheba Medical Centre hospital outside Tel Aviv, where he had been in a vegetative state since a stroke in 2006.
The 85-year-old stateman's condition went into a "gradual decline" in vital organ function, said doctors.
"It looks like the situation is not getting better, and we know what usually happens in such situations," Zeev Rotstein, head of the hospital, said.
Sharon's two sons were at his bedside, doctors said, and a state funeral has been planned.
The former military general and hardline rightwinger has been suffering from renal failure in recent days but could not undergo dialysis due to the dangers of the procedure for his weakened body.
Sharon has been getting medical care and receiving fluids through a feeding tube. In September, surgeons corrected a problem in his intravenous feeding system.