Two people working on Bohemia Interactive's upcoming war-sim ArmA III have been arrested in Lemnos, Greece for allegedly photographing a military air base as part of their research.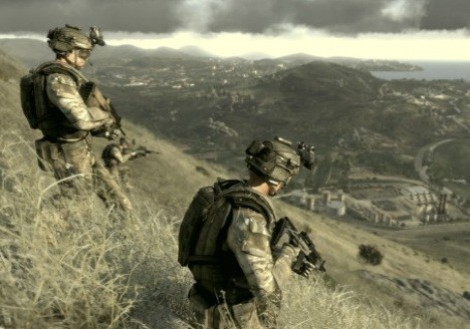 According to a statement issued on IGN by Bohemia CEO Marek Spanel, the two employees had visited Lemnos for a holiday and were there for the "sole purpose of experiencing the island's beautiful surroundings."
"Since its establishment in 1999, Bohemia Interactive has created games based only upon publicly available information" continued Spanel. "We always respect the law and we've never instructed anybody to violate the laws of any country. The same is true for Arma 3.
"Currently, all our effort goes towards supporting the guys over there, as well as their friends and families affected by this difficult situation. We sincerely hope that this is an unfortunate misunderstanding of their passion as artists and creators of virtual worlds."
Bohemia's executive producer Jan Kunt also spoke out, telling Computer and Video Games that:
"There have been developers on Lemnos before taking detailed photographs of things like dirt, fields and fauna. They take photos of lots of flowers and shrubbery and trees to get the environment accurate."
Kunt also described how Bohemia have had problems with photographing on Lemnos before:
"In the past the mayor [Antonis Hatzidiamantis] was vocal about us using maps and how it is strategically problematic because Greece has NATO's second-largest army [Turkey's] next door to them"
Though he insists that the photographs obtained were entirely legal:
"You can buy it yourselves. The Turkish army can buy it. It's not military-grade intel. It's really nothing more than Google Maps."
Although he went on to add: "I don't know where [the two Bohemia employees] were caught or what they were doing when they were caught."
The ArmA series is renowned for its real-world fidelity and extensive research, but if found guilty, the two Bohemia researchers could face prison time in Greece.
They have now been moved to the island of Lesbo to be tried at the district court.
We will bring you more updates as they appear.