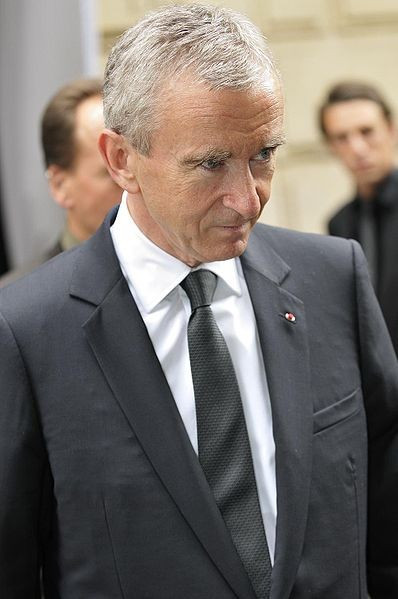 France's richest man, Bernard Arnault, has denied he wants a Belgium passport to avoid a possible 75 percent tax threatened by French president Francois Hollande during the electoral campaign.
Arnault's application to get a dual French-Belgian citizenship is pending with Belgian authorities. The case has provoked a political firestorm in France and triggered speculation about Arnault's real aim.
"Mr Arnault, who is from northern France, has many personal and family ties with Belgium as well as on the professional front and intends to develop them. It is in this context that Mr. Arnault has requested dual Franco-Belgian nationality," said LVMH.
"I am and will remain a tax resident in France and in this regard I will, like all French people, fulfil my fiscal obligations," Arnault said.
Although many analysts do not believe the 63-year-old owner of fashion giant LVMH, Arnault, who grew up close to the Belgian border in the French city of Roubaix, does not need to get a Belgian passport to benefit from the country's milder tax regime.
"Taxes are not due depending on the passport but on the residence," Georges Dallemagne, president of Belgium's naturalisation commission explained.
This means that to avoid Hollande's taxation plan, Arnault could continue to live in the town of Uccle, near Brussels, where he moved a few months ago.
Some analysts said the citizenship application was driven by political reasons.
Arnault is a close friend of former president Nicholas Sarkozy and was the groom's witness at Sarkozy's marriage to Cécilia Attias in 1996.
If you love France
Hollande's Socialist party criticised the Belgian citizenship application.
"If you love France, you don't leave when the going gets tough," said Harlem Désir, deputy head of the party.
Arnault responded: "There should be no political interpretation [of the application]."
According to more elaborate speculation, Arnault was trying to get a Belgium passport so that he could move to Monaco. Under an agreement between the principality and France, French citizens living in Monaco still had to pay taxes back home. Arnault could avoid this if he held a Belgian passport, experts claimed, but only if he gave up his French passport.
The simplest motive would be that Arnault plans to start a new business venture in Belgium with his friend and business partner Albert Frere - Belgium's richest man.
The two billionaires already co-own the Château Cheval Blanc winery near Bordeaux.
A source told French news agency AFP that Arnault's application was linked to a non-specified "sensitive" investment project that could be eased if he acquired Belgian nationality.
The application process was likely to take some time, however.
"His file will be treated like any other and there are 47,000 on the table," said Dallemagne. An answer would be given "early next year, at best", he said.
To get citizenship Arnault has to prove at least three years' residence in Belgium or to have concrete ties with the country.
The businessman, whose fortune is estimated at $42bn (£26bn), reportedly has no Belgian blood or family ties.