A Russian citizen was indicted by a US jury on Wednesday (26 July) for operating administrator accounts of a well-known cryptocurrency exchange allegedly used to launder at least $4bn for culprits involved in crimes such as hacking attacks, tax fraud and drug trafficking.
Alexander Vinnik, 37, was arrested the day prior in northern Greece and stands accused of playing a role in BTC-e, a service operational since 2011. The indictment said that withdrawals from administrator profiles were sent "directly" to Vinnik's personal bank accounts.
The unsealed legal filing linked him to the attack at another exchange called Mt Gox, which shut after being targeted by hackers back in 2014.

Vinnik, the US Department of Justice (DoJ) said in a release, obtained funds from that incident and intentionally laundered proceeds through BTC-e.
The filing alleged that profits from other "well-known hacks and thefts" were funnelled through BTC-e and a now-defunct US-based exchange known as Tradehill.
Authorities said the exchange was used to "facilitate" illicit transactions and aid crimes including computer hacking, identity theft, tax refund schemes, public corruption and drug trafficking.
The customer base, the DoJ said, was "heavily reliant" on criminals and did not require users to validate their identity. It also lacked anti-money laundering processes while operating in the US.
In total, BTC-e reportedly received more than $4bn worth of bitcoin while operational, law enforcement revealed. According to local media, Greek police had branded Vinnik "an internationally sought 'mastermind' of a crime organisation."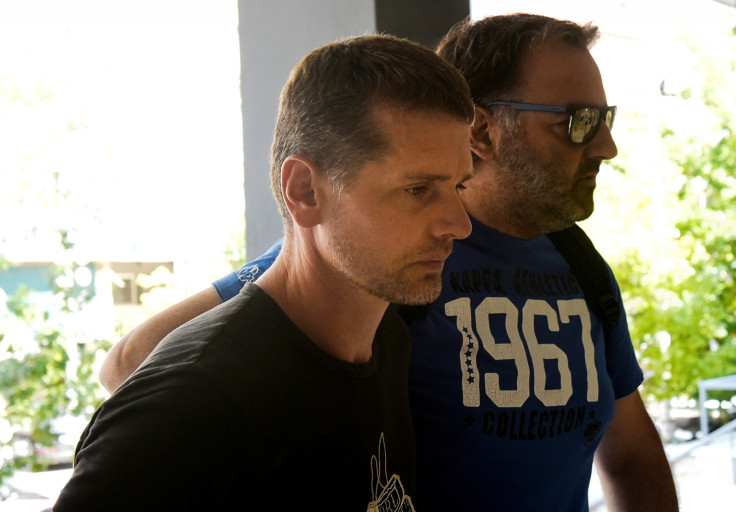 The indictment charged BTC-e and Vinnik with one count of operation of an unlicensed money service business, one count of conspiracy to commit money laundering, seventeen counts of money laundering and two counts of engaging in unlawful monetary transactions.
On its Twitter account, BTC-e claimed it is currently undergoing "unplanned maintenance" and said it will be back online within the next 10 days. It has not responded to Vinnik's arrest. "We are working on the restoration of service," it wrote on the day its alleged admin was detained.
"Breeding ground" for crime
"Vinnik is alleged to have committed and facilitated a wide range of crimes that go far beyond the lack of regulation of the bitcoin exchange he operated," Chief Don Fort of the Inland Revenue Service's Criminal Investigation Division said in a statement.
"It is alleged that he stole identities, facilitated drug trafficking, and helped to launder criminal proceeds from syndicates around the world. Exchanges like this are not only illegal, but they are a breeding ground for stolen identity refund fraud schemes and other types of tax fraud.
Fort continued: "When there is no regulation and criminals are left unchecked, this scenario is all too common.
"The takedown of this large virtual currency exchange should send a strong message to cyber-criminals and other unregulated exchanges across the globe."
US attorney Brian Stretch added: "Cryptocurrencies such as bitcoin provide people around the world new and innovative ways of engaging in legitimate commerce.
"As this case demonstrates, however, just as new computer technologies continue to change the way we engage each other and experience the world, so too will criminals subvert these new technologies to serve their own nefarious purposes."
Vinnik's arrest comes less than a week after US authorities, in collaboration with law enforcement from around the world, launched a massive crackdown on two dark web markets called AlphaBay and Hansa, both of which relied heavily on the cryptocurrency bitcoin to operate.
Read the full indictment here (PDF).