The new privacy settings are just the latest in a long line of efforts by Facebook to make the settings more user-friendly and transparent.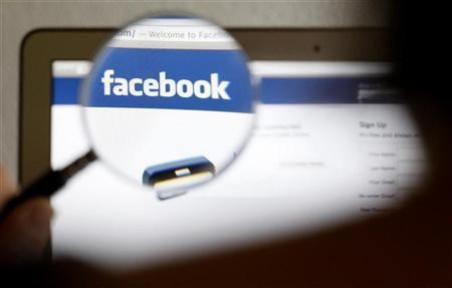 Facebook is rolling out new privacy settings with some new features, but you will no longer be able to hide from searches.
The most radical change is a new setting called Privacy Shortcuts, which, as the name suggest, gives you quick access to change who can see your posts, photos, video etc. It will also allow you to set limits on who can contact you through the social network. The Privacy Shortcuts will also let you quickly block someone on Facebook.
In an interview with the New York Times, Facebook's director of product Sam Lessin said:
"There are a billion users and blocking is the ultimate way of saying I don't want to interact with this person. We think blocking is really positive."
Access to these shortcuts will be via a small icon in the top right-hand corner of the website, and will always be visible. Lessin added that the changes were designed to increase users' comfort level on the social network, which has roughly one billion users.
"When users don't understand the concepts and controls and hit surprises, they don't build the confidence they need."
No more hiding
However, as well as adding new functionality to the privacy settings, Facebook has also removed the ability to remove the ability for people to hide themselves on Facebook's search, a control, that until now, has existed in the privacy settings on the company's Web site.
Defending this move, Lessin said only "a single digit percentage" of users used this feature at the moment, but considering how huge Facebook is, the removal of the feature will still affect tens of millions of users.
These new settings will be seen as a reaction to the growing scrutiny Facebook, and others like Google, are facing not only from the public but from regulatory bodies as well. In April of this year Facebook settled privacy charges with the US Federal Trade Commission that it had deceived consumers and forced them to share more personal information than they intended.
Under the settlement, Facebook is required to get user consent for certain changes to its privacy settings and is subject to 20 years of independent audits.
Facebook is also changing the way that third-party apps, such as games and music players, get permission to access user data. An app must now provide separate requests to create a personalised service based on a user's personal information and to post automated messages to the Facebook newsfeed on behalf of a user - previously users agreed to both conditions by approving a single request.
Revamped
The revamped controls follow proposed changes that Facebook has made to its privacy policy and terms of service. The changes would allow Facebook to integrate user data with that of its recently acquired photo-sharing app Instagram, and would loosen restrictions on how members of the social network can contact other members using the Facebook email system.
Nearly 600,000 Facebook users voted to reject the proposed changes, but the votes fell far short of the roughly 300 million needed for the vote to be binding, under Facebook's existing rules. The proposed changes also would eliminate any such future votes by Facebook users.