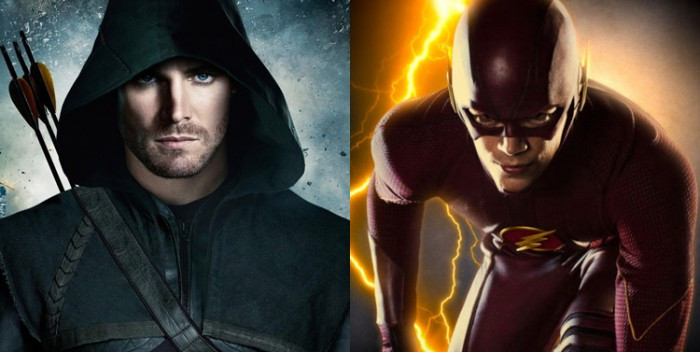 Arrow Season 3 and The Flash Season 1 have their crossover episode this fall!
Arrow's Oliver Queen and Flash Barry Allen might have to band together if they want to defeat a major foe: William Tockman, the Clock King, played by Robert Knepper.
Robert Knepper will reprise the role in Episode 7 of The Flash, making him the first villain to show up in both Starling and Central City, TVline Reports.
The DC Comics Villian first appeared on Arrow in the Season 2 episode, Time of Death. Although Oliver and company defeated the villainous clockmaker, Tockman survived the encounter. And now he is coming back.
Executive producer Andrew Kreisberg said, "We wanted to give Barry a real challenge, TWO bad guys!", adding that The Flash will be "fighting both a new enemy and one of our scariest and most successful Arrow villains, The Clock King."
However, there is no word yet on who the other villain might be, or whether he or she is in league with The Clock King. The second enemy will be a new character to the Flash series.
"It's really going to be an adventure with the Arrow and Flash on both episodes. Watching the two teams come together and fight alongside each other, it's one of the most fun parts," Kreisberg added.
Arrow and The Flash will premiere their new seasons on The CW on 8 October and 7 October, respectively.