Arsenal 2-0 West Brom: Tony Pulis urges Baggies to take defeat on the chin ahead of trip to Tottenham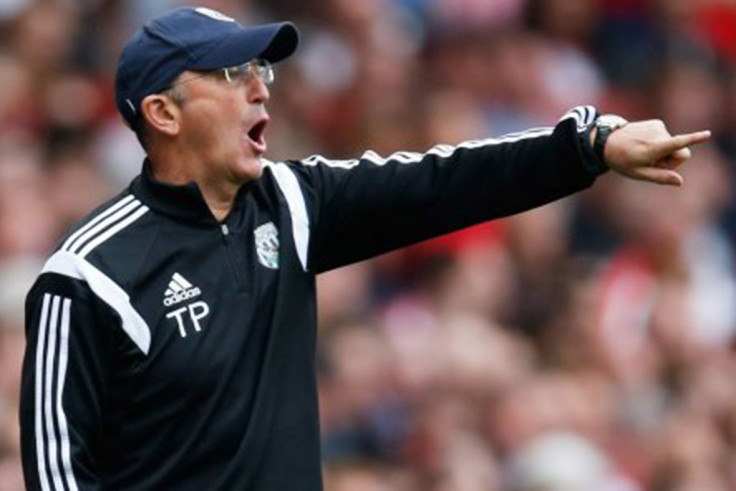 West Brom manager Tony Pulis has admitted that Arsenal deserved the three points at their 2-0 defeat at the Emirates Stadium as his players "were off" on Thursday night (21 April). The manager, nevertheless, hopes they will respond in the coming visit to Tottenham on Monday after claiming that as a football supporter he would "love to see" Leicester City winning the Premier League title.
The Baggies arrived in North London with almost nothing to play for after having reached 40 points weeks ago. Arsenal, therefore, dominated the whole game and secured a comfortable much-needed victory thanks to two goals from Alexis Sanchez in the first-half of the game, boosting their hopes to make the top four following two consecutive draws against West Ham and Crystal Palace.
Pulis admitted that West Brom were far from their best but refused to blame his players after they have given him everything during the season to comfortably remain in the Premier League.
"We were off it tonight. The players have given me everything this year," the boss admitted to BBC after the game. "We have played well at all of the big teams this year but not tonight. Sometimes you have to take defeat on the chin."
"This is the first time we have played on a Thursday night so we will look at the preparation. It's the first time as a manager I've had to play on a Thursday."
"We never played as well as we can. We had too many players off it which you can't do at Arsenal. It is the first time as a manager I have managed on a Thursday night."
Pulis, nevertheless, hopes his side to react in the trip to Tottenham on Monday as he wants the Baggies to finish the season on a high. Furthermore, he admitted that he would love to see Leicester winning the title. He also claimed should it go to Totteham, it will be "refreshing for English football"
"You can look at things, say this should have happened and that should have happened but the important thing is we dust ourselves down and get on with the next game," Pulis added.
"It will be a tough game at Spurs on Monday. As a supporter of football I'd love to see Leicester do it but it isn't going to be them it is going to be Tottenham. It is someone different and that is refreshing for English football."
© Copyright IBTimes 2023. All rights reserved.