Arsenal Advised to Sign Yaya Toure or Sami Khedira in January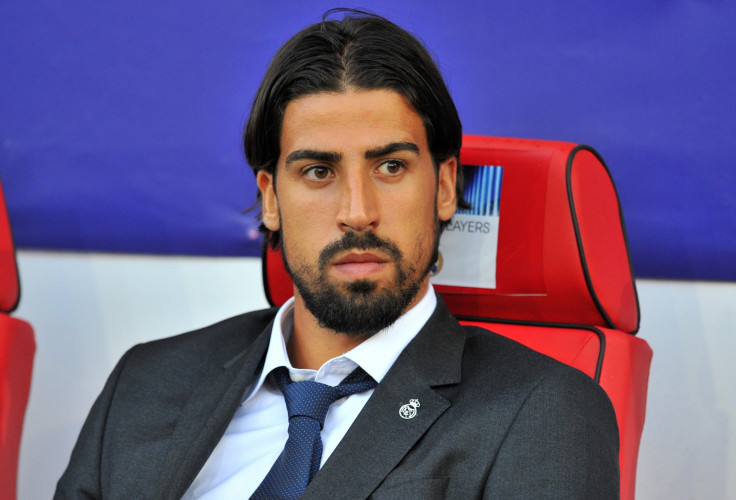 Arsenal have been instructed to secure the signing of Real Madrid's Sami Khedira during the upcoming January transfer window in order to add valuable experience to their midfield.
Khedira, who is in the final year of his contract at the Bernabeu, was heavily linked with a move to north London in the summer but a deal couldn't be agreed before the 1 September deadline.
Though heavily overstocked in midfield despite swathes of injuries which currently see Aaron Ramsey, Mikel Arteta and Mesut Ozil on the sidelines, former Arsenal winger Robert Pires is adamant Khedira would make a positive impression in north London.
"He [Arsenal manager Arsene Wenger] needs a big player in the middle, like [Patrick] Vieira, strong, tall, because this position is very important for the balance between attack and defence," the Frenchman told The Daily Telegraph.
"The quality is there but you need more, maybe [someone] like Yaya Toure in middle. He reminds me of Patrick Vieira, maybe they have an opportunity with Khedira.
"It is likely in the January window. He played very well with Germany. My advice is if he can buy Khedira he can be the Vieira, more aggression in the middle.
"He has a lot of experience. When you play in the middle you need experience, especially when your midfield is young like Arsenal's."
Khedira, 27, would be available on a free next summer but should Arsenal's need increases between now and January they could match Real's £15m valuation of the Germany international.
Reports earlier this week indicated officials from the Emirates Stadium had offered Khedira a contract worth £100,000-a-week as they attempted to lure the World Cup winner to the Premier League.
Arsenal have made two marquee signings in the past two years, securing deals for Ozil and Alexis Sanchez, and they will likely be urged to make another addition to boost their title aspirations.
© Copyright IBTimes 2023. All rights reserved.