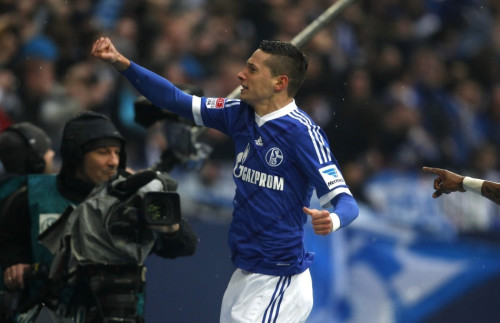 Former Norway international and renowned German football pundit Jan Age Fjortoft claims that Arsenal have agreed a fee for the transfer of Schalke star Julian Draxler to the Emirates.
The 20-year-old has long been a transfer target for the north London club and the reports suggested that the Gunners have sent their representatives in signing the £35m-rated German international.
Draxler is an attacking midfielder, and Arsenal manager Arsene Wenger is keen to convert the German international to a centre forward, as he promoted Thierry Henry from midfield to an attacking position.
The former Middlesbrough and Sheffield United forward Fjortoft took to Twitter to state that the Gunners and the Bundelsiga outfit have agreed a fee for the transfer of the German international to England.
On Draxler signing in January, the gnomic Gunners manager has said only: "We don't rule it out." However, Wenger has also called the rumours linking the German midfielder to Arsenal an illusion.
"Honestly, I told you in the last press conference, we don't rule it out, but at the moment I cannot announce anything," Wenger told Arsenal's official website.
"That again is an illusion. There is nothing happening, honestly no. We have no need on the flanks, we have Chamberlain coming back, we have many players on the flanks."
Meanwhile, Schalke manager Jens Keller has urged Draxler to snub a chance to make a move to Arsenal as he feels the midfielder is still not ready to make a big move.
Arsenal won their last fixture 4-0 against Coventry City to progress to the fifth round of the FA Cup. The cup was the last piece of silverware the Gunners won, in 2005.
Arsenal are currently top of the Premier League table with 51 points from 22 games, leading second place Manchester City by a point and third place Chelsea by two points.