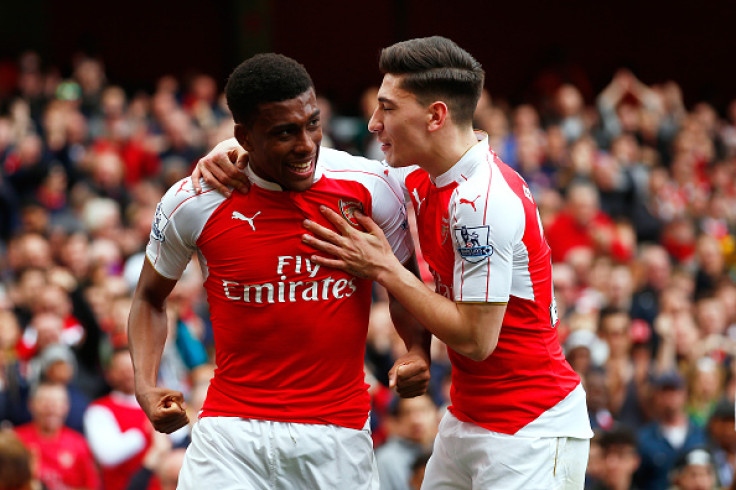 Arsenal youngster Alex Iwobi has revealed that he is in constant touch with his Uncle Jay-Jay Okocha, who gives him valuable tips on how to organise his career and develop as a player. Okocha was one of the best players to have ever come out of Nigeria and Iwobi's recent performances suggest that he has the talent to follow in his uncle's footsteps.
Okocha had been to the Barcelona and Watford games to watch his nephew and has been vocal about his admiration for his talent on Twitter. The 19-year-old started at Camp Nou and put in an impressive performance before scoring his first goal against Everton in the Premier League. He followed that up with another goal and an assist against Watford in the next game and was among the few players to come out with any credit from the draw against West Ham, where he delivered two assists for Mesut Ozil and Alexis Sanchez.
The midfielder recently voiced his admiration for Ozil, whom he looked up to as his role model in the squad. However, despite all the plaudits he is getting, he revealed that his Uncle has urged him to keep his feet on the ground, failing which could lead to him faltering in his career.
"It is crazy and I'm just happy I'm making him proud and hopefully I will be even better than him. He was at the Watford game and the Barcelona game," Iwobi told Arsenal's official website. "The fact he comes to watch shows it means a lot to him and he shows his support. It is good for me.
"[I get advice from him] almost weekly. He came to my house the other day. Unfortunately I missed him because I was here [at the training ground] but we do keep in contact a lot. He does tell me what I need to do and what I need to work on.
"He is always telling me that he knows a lot has happened and that I have come far, but he says to stay humble and that I will go far," he added.