Alex Oxlade-Chamberlain has revealed he's 'absolutely buzzing' after the Arsenal youngster was handed his first senior England call-up, with Roy Hodgson making the squad for the 2012 Euros official today.
This season has been a whirlwind for Chamberlain, with the youngster making the move from at the time League one side Southampton to the Gunners for £15 million, and was thrown into the first team immediately for both league and Champions League matches.
And as he continues to go from strength to strength at Arsenal, Chamberlain said he couldn't be more excited to be announced as a part of Hodsgon's squad that will travel to Poland and the Ukraine in June.
"I'm obviously delighted, to be picked for your country at any stage is a massive honour and to be at a huge tournament likes the Euros is such a bonus," he told the official Arsenal website.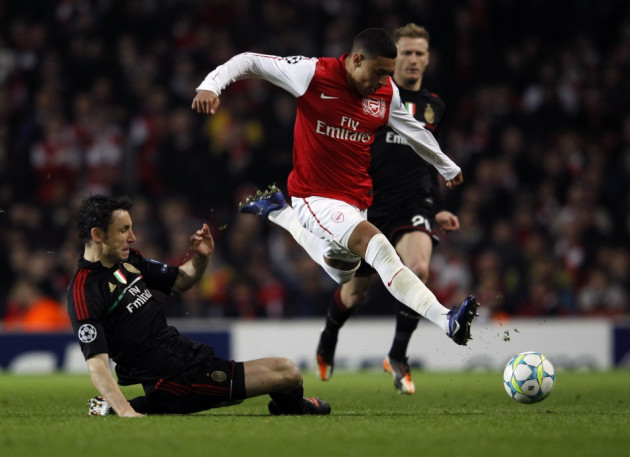 "I am just looking forward to going there, learning from all the experienced players, training with them and trying my hand at everything. I am absolutely buzzing.
"I got a call this [Wednesday] morning from the manager and he just explained it to me then - that was about two hours before it was announced. He said it was down to merit and I just have to prove him right.
"I think I play with no fear, I run at players regardless of who they are and try to make a difference. I have a youthful enthusiasm and I am so excited about this that I will try and take any opportunity with both hands.
"I will just try and make things happen, although I know there are other players who can do that. It will just be nice to get the opportunity and I will see what I can do."
Chamberlain's performances for Arsenal made him an obvious favourite to be chosen for the squad, but some critics thought the winger might not yet be ready to stand up with the country's best in a tournament as big as the Euros.
But he will now have the chance to prove them wrong, and show that he's capable of playing as well for England as he has for the Gunners.