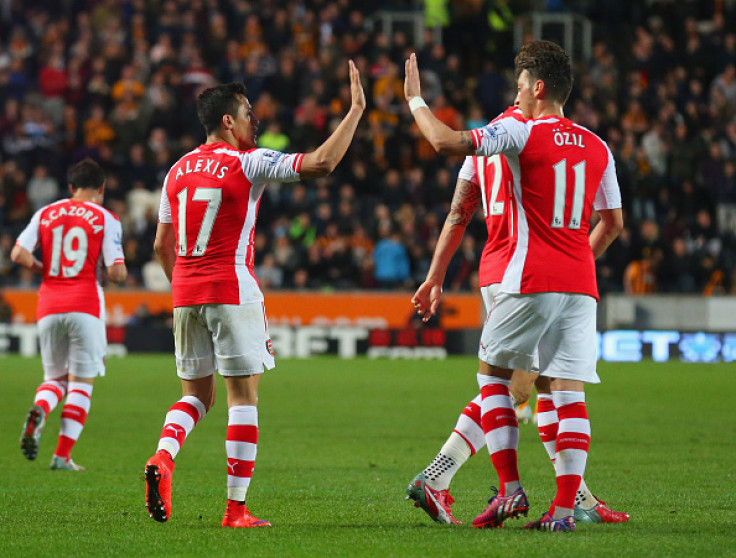 Arsenal star Alexis Sanchez is close to signing a new lucrative deal to remain with the Gunners until at least the summer of 2020. This will come as a big boost to Arsene Wenger's team, who are currently level on points with Manchester City at the top of the Premier League table.
According to the Mirror, the Chilean international has already agreed a deal in principle and is set to become one of the highest earners at the club. The report claims that the former Barcelona star, who joined Arsenal in 2014, will earn a potential £40m ($61m) in the next five years at the club, with his weekly wage set to rise from the current £130,000-a-week to £150,000-a-week with plenty of performance based incentives included in the contract.
The Chilean has been impressive since his arrival from the Catalan capital last summer, and immediately took to the Premier League like the proverbial duck to the water. He was the top scorer for the Gunners with 25 goals and 12 assists in all competitions and also helped win the FA Cup for the second consecutive year. His current contract runs until 2018, but the club are keen to extend it amid reports of interest from other clubs around Europe.
The Chilean international is not the only player in line for a contract upgrade, as the report claims that Mesut Ozil is also being offered a lucrative new deal, following his impressive performances this campaign. He has already notched up 10 assists in 12 games thus far this season, four more than David Silva in second place. The German World Cup winner, who arrived from Real Madrid in the summer of 2013, has shown his true class this campaign, after being consistently played in his preferred number 10 role.
The north London club are keen to tie down their top performing stars to new deals and have already secured the future of Theo Walcott and talks are ongoing with Nacho Monreal. They are now keen to secure the futures of Sanchez and Ozil before the end of the campaign.