Arsene Wenger is concerned at how his players will respond if they are knocked out of the Champions League by Bayern Munich after a difficult few weeks at the north London club.
Arsenal were knocked out of the FA Cup by Blackburn Rovers and soundly beaten by Tottenham who now have a commanding seven point lead over their bitter rivals.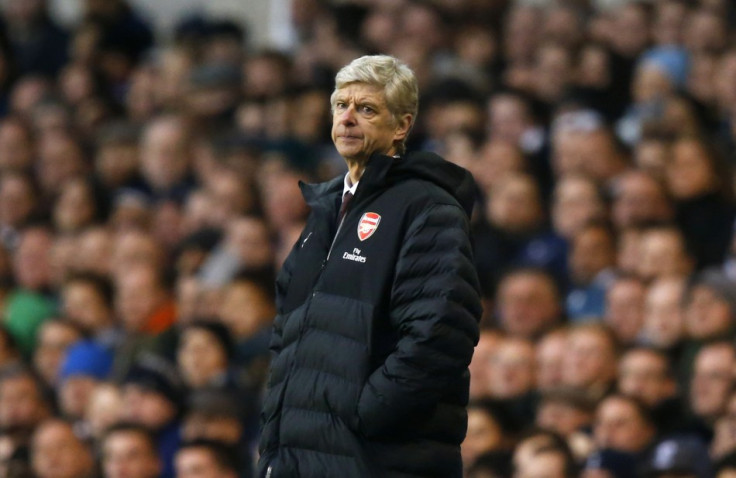 In between these two results they were outclassed by Bayern Munich at the Emirates and there seems little hope of Arsenal making a miraculous comeback after the 3-1 defeat. Should they exit the Champions League then it would be yet another season without any silverware.
There is also a real battle to qualify for the tournament next season as Arsenal are five points behind Chelsea who currently occupy fourth spot. While Wenger is confident in the ability of his side he is worried about the mental state of his players after so much disappointment in a short period of time.
"I am not worried about us potentially coming back against Bayern, I am more worried about consequences that could manifest in the heads of our players," Wenger told the Independent.
"You will never know how they can absorb those blows and how the team respond to disappointment. This is the most worrying aspect for me.
"But from the experience of how to handle the end of the season, we know how to deal with that. We have had lots of experience. Of course, you are not feeling great if you can't win, but we can stay solid or crack under the pressure.
"If you want to know, I am still solid but I can't tell you that I feel great right now because my job is about winning games and when you lose you will not find a single coach in this world who feels very good."
Wenger maintains that Arsenal are in decent form, they have only lost one of their last six league games, and that the focus is on making sure of Champions League football for next season.
Should they exit the European competition next Wednesday then it will be vitally important that that they bounce straight back in the league. Wenger believes the performance they give against Swansea at the Britannia, in the next league game, will end up defining their season.
"We are in a situation right now where our objective is just to qualify for the Champions League - so we can't drop points any more," added Wenger.
"Contrary to our two cup defeats we are on a good run in the Premier League actually - with the two big blows in just three days in the cups. We need to recover, and that will define the rest of our season."