Arsene Wenger does not believe that Theo Walcott's slight dip in form has anything to do with the winger signing a new contract earlier this year.
Walcott finally agreed a new deal with the Gunners in January just as speculation hit an all-time high over whether he would be sold as he entered the final six months of his contract.
The winger's commitment to Arsenal went against a recent trend of players who have wound down their contracts and forced Wenger's hand, but since signing the deal his form has been on a downward spiral.
Walcott is still a doubt for the Gunners' clash with West Brom this weekend as he recovers from a groin injury sustained on England duty, but Wenger is confident that he will re-find the form that made him worth the big-money contract in the first place.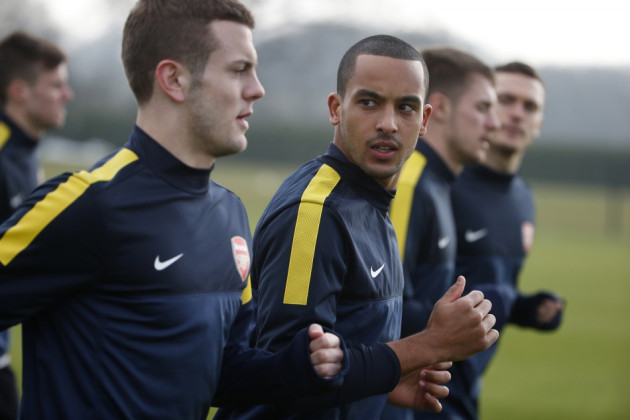 When asked if Walcott's form had suffered because he feels more stable in his contract situation, Wenger said: "I don't believe that. If he didn't play well and had not signed a contract, then people would say the opposite.
"I don't think that is linked, especially with the fact that he has signed a contract or not. Because you can say as well he is more secure, he can express himself.
"I don't see any difference in attitude in training. He is a guy who loves football, who stays after training, works on his finishing. He was just a bit less decisive. He needs that fraction of a second to make the difference. He needs his pace.
"In recent games he dropped a little bit. I think it was the fact that he got the muscular injury, so it was down to fatigue.
"At Bayern, he did not have the greatest game but he still brought the goal and he looks dangerous. Until recently he made the difference time after time.
"He will come back."
Walcott admitted yesterday that he is frustrated with the lack of silverware at Arsenal, an issue which led to the likes of Robin van Persie, Samir Nasri and Alex Song moving away from the club ain search of greater success.
Wenger will be hoping the 24 year old's form seriously improves over the course of their final eight matches, with the fight for a top four spot becoming even tighter in recent weeks.