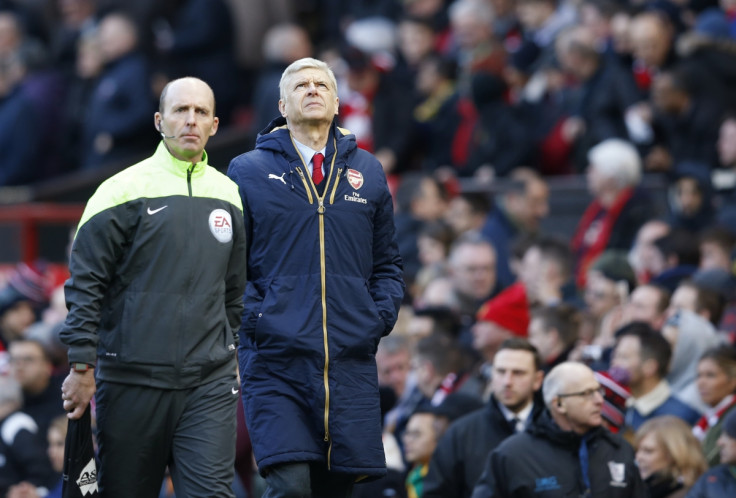 Arsene Wenger has conceded that he does not always make the right decision when choosing players who come out of their youth academy, which leads to some of them missing out from forging a career at he Emirates. The Gunners failed to realise the potential in Benik Afobe, who signed for Bournemouth this January after becoming the highest scorer in the Championship last season after leaving Arsenal.
The Gunners have been known for handing the youth a chance to feature in the first team, with the likes of Hector Bellerin, Alex Iwobi and others taking the next step in their progression after being given the vote of confidence by the manager. Jeff Reine-Adelaide is another player who featured for the Gunners in the FA Cup and other cup competitions, but Wenger insists that not all these players will go on to play for the north London club.
Wenger has revealed how they have to decide if a player shall be handed a professional contract by the time he is 17 or 18 years of age, failing which could see them be lured away by rivals or other clubs in the division. However, there are some players who do not develop until that age and grow on to better professionals at a later stage in their career, which results in an opportunity lost for the manager.
"You have a decision to make [when a player is] at 18 years of age [and say] 'no, this player will not be good enough for us'," Wenger told BT Sport, as quoted by the Mirror.
"But you also have to be humble enough to accept that everyone has their own speed of developments. Some [develop] at 17, some at 22 and sometimes it is frustrating for us because we have to make decisions knowing that we can be wrong.
"The values we care about are of course the tradition of the club and of course respect and humility. I think one of the beauties of our job is we can influence people's lives in a positive way and we can do that when they are young," he added.