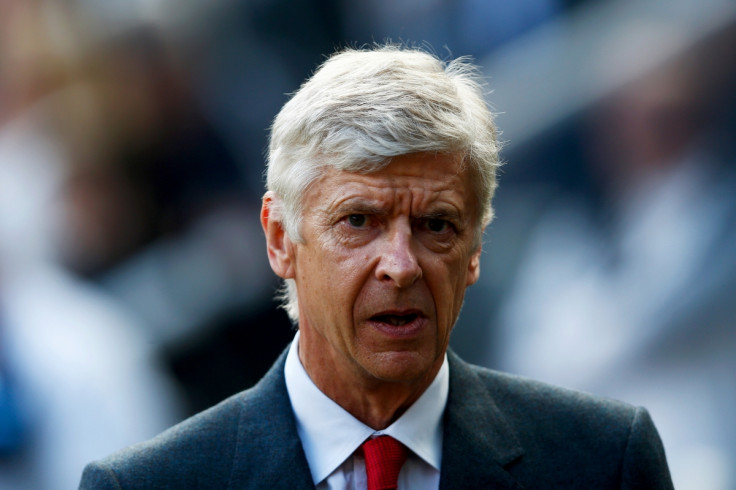 Arsene Wenger insists that there are players in his squad who can share the goalscoring burden and help Arsenal challenge for the title this season. The manager was heavily criticised by fans for his failure to sign a single outfield player this summer, which the Frenchman attributed to the lack of quality players available in the market.
The Gunners have received a massive blow on the striker front, with Danny Welbeck expected to be unavailable for up to four months after undergoing surgery on his knee, which kept him out of the first team since April. Joel Campbell has been kept in the squad to provide cover but Wenger believes that the rest of the squad can chip in and provide the necessary numbers to lodge a title challenge.
The north London club have been particularly insipid at home, where they have not managed to score a single goal in the two games thus far, losing to West Ham and drawing against Liverpool before the international break. Olivier Giroud has scored the only goal in the league for the Gunners while the other two have come by virtue of own goals by the opponent.
The Frenchman was recently booed off the pitch during the international break against Serbia but Wenger insists that he has faced similar situations before when the quality of the likes of Thierry Henry and Nicolas Anelka were also questioned. "We will have to spread [the goals] through the squad," Wenger told Arsenal's official website. "I think Giroud, Walcott and Alexis can get around 20 goals without any problem.
"Sometimes you have to trust your players and play them. Then they get there. People always want the absolute certainty that they will be absolutely successful. It is not like that.
"I played Anelka and people asked me, 'Why did you not buy anybody?' and Thierry Henry the same. I said, 'Let him play, maybe he will score'.
"Football is a bit like that. It is not a science that everybody masters and where you can absolutely predict how many goals everybody will get.
"I would rather have Ramsey [score] 15, Ozil 15, Cazorla 10. Otherwise, if you have only one player who scores, when he is injured you don't know who will score," he added.