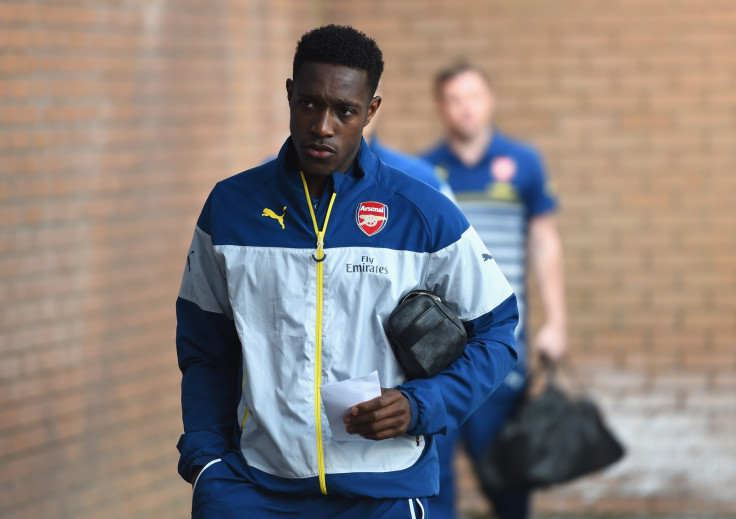 Arsenal have received a massive blow in their chances of putting in a proper challenge for the title with England manager Roy Hodgson stating that Danny Welbeck could be out for a period of six months following a surgery on his knee. The striker played his last game in an Arsenal shirt in April and has not been involved in pre-season training with the Gunners owing to an injury.
Welbeck's injury recently turned out to be more problematic than previously thought. He is England's highest scorer in the currently ongoing European championships with six goals and his unavailability will be a major blow for the Three Lions, who have struggled to score goals in major tournaments. Wayne Rooney scored one against San Marino, but the minnows failed to put in much of a fight and conceded six, with Theo Walcott scoring a brace to put his name on the list of strikers available for selection.
Meanwhile, Welbeck made his much anticipated move to the Emirates in 2014 from Manchester United and made his mark with a hat-trick against Galatasaray in the group stages of the Champions League. However, his most telling contribution would be his winner against United in the quarter finals of the FA Cup at Old Trafford as the Gunners went on to eventually win the trophy, their second in successive years.
"Welbeck bothers me now," Hodgson said, as quoted by Goal. "He has already been out for me since March so that's over four months already.
"Now I hear it's going to be another six months, so I can only hope that Danny recovers a bit quicker and hits the ground running. I've got to make certain there are a few Jamie Vardys and Harry Kanes and Theo Walcotts because we can't keep going around talking about the ones who aren't there," he added.
"What we're trying to develop is a bigger pool of players, to get that up to 30, where we can say: 'Whatever happens, as long as we can get 23 of this 30, we'll be OK'. Then you would have to be very unlucky if two or three in the same position went down. We don't need more than 30," the England manager concluded.