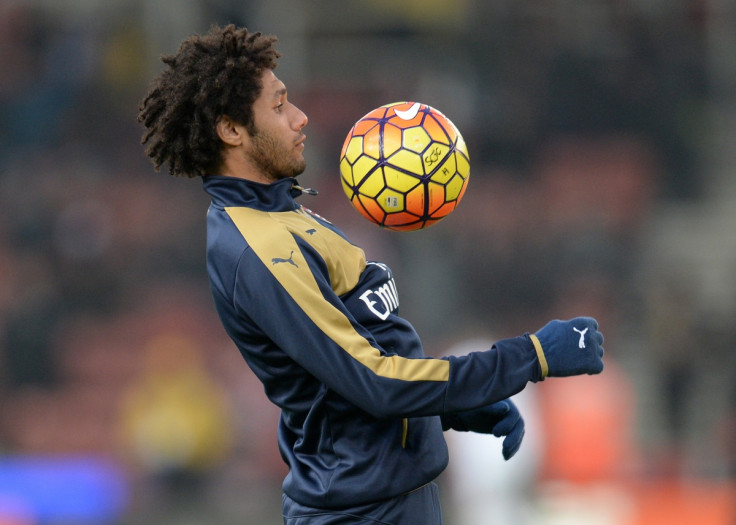 Arsene Wenger believes Mohamed Elneny will suit Arsenal's game as he is not muscular and can use his lithe frame to switch on at the right time. The Gunners signed Elneny earlier in the transfer window from FC Basel, where he has been an integral part for the past three years and won three League Championships with the Swiss side.
The midfielder is set to make his debut against Burnley in the fourth round of the FA Cup, having been on the bench in each of the Gunners' last three league fixtures. The Egyptian has a job on his hands to get into the first team, especially with Tomas Rosicky and Francis Coquelin back in contention for a place in the first 11.
Jack Wilshere and Santi Cazorla are also well in course in their quest for making a first-team return but Wenger believes Elneny has a future in the Arsenal side, given that he has age to his advantage. The Frenchman believes Elneny is a midfielder who is better suited in a box to box role but with more defensive nous.
"He's not a monster," Wenger told Arsenal's official website. "Typically Middle Eastern people are very [wiry] with a big stamina and very agile. Sometimes they lack a bit of power, so he's not a powerhouse, he's more of a mobility player. That's why I think he can suit our game.
"Winning the ball is not only down to power, it's about switching on at the right moment. It's a technique. You have players who are muscular and they lose fights against small players who are very slim because the smaller players are able to switch on at the right moment.
"It's a real technique to know when to switch on. I remember small defensive midfielders who were unbelievable defensively. They had that kind of technique. He's 23 years old, he played for three years in Basel, won three championships in Switzerland, played against English teams like Chelsea, Manchester United and Liverpool. The next step is a big one for him because to come out of Switzerland and get to the Premier League is not easy but it's the right age for him," he added.