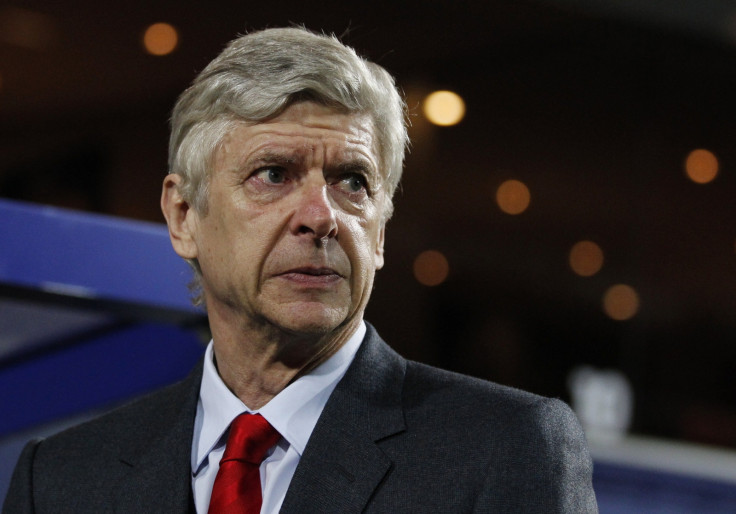 Arsenal manager Arsene Wenger has rubbished claims made by AS Monaco Leonardo Jardim regarding the Frenchman disrespecting his counterpart following the Gunners' Champions League first-leg loss at the Emirates Stadium at the hands of the Ligue 1 club.
The Portuguese manager, whose team knocked out the north London club in the last-16 of the Champions League had claimed that the Arsenal manager did not shake his hand following their loss at the Emirates and believes that it was disrespectful from the former Monaco boss.
Therefore, following the second-leg the manager of the French club refused to shake Wenger's hand after Arsenal had won 2-0 as they tried in vain to bridge the gap from the first-leg.
"In the first leg, when I wanted to thank Arsène and shake his hand, it's true that Arsène didn't shake my hand, so even though Monaco did everything to make life comfortable for Arsenal tonight, I decided not to thank him. think it was disrespectful. Right now, we're celebrating and we think Arsenal did not show enough respect during the first leg," Jardim said.
However, the 65-year-old Premier League manager has labelled Jardim's comments as lies and confirmed that he did shake the coach's hands after the latter finished his press duties.
"Pictures show that I waited to congratulate the Monaco coach after the game. He celebrated his victory with his staff, which I quite understand," Wenger said, as quoted by Goal.
"I congratulated him after the press conference. I am therefore surprised and disappointed to hear such lies," the Arsenal boss added.
But Wenger later played down the incident and has wished his former club the very best for their journey in the Champions League as they get ready to face Italian giants Juventus in the quarter-finals.
"That said, I wish Monaco all the best and good luck for the future," Wenger concluded.