Arsene Wenger is pleased to see the development of youth football in England as he believes that it will lead to players becoming future stars of the game.
Arsenal are entering the NextGen competition for the first time this season, the inaugural event was won by Inter Milan, which hands opportunities to youngsters to gain experience of playing throughout Europe.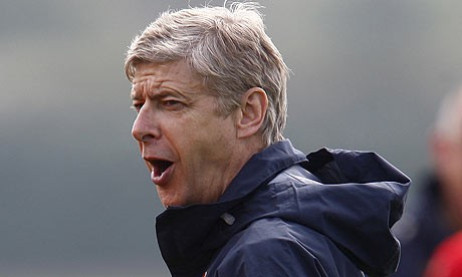 The Gunners Under-19's will take on Marseille next Wednesday in their first game, before facing Athletic Bilbao and Olympiacos in the group stage.
There has also been a change in England with the scrapping of the reserve league to introduce a new Under-21 Premier league which hopes to ease the gap between youth and first team football.
Arsenal play Blackburn in their second game of the new youth league and Wenger believes it will be the perfect breeding ground to discover the next batch of star player.
"The Under-21 League has replaced the Reserve League, which was already a disguised under-21 league because you can play three players over 21," Wenger told the clubs official website. "That's what was already happening before so I don't think there's a lot of change in there.
"But we will anyway play in the Under-21 League with 18- and 17-year-old players and you could see that the other night [when Arsenal beat Bolton 3-1]. You had players like Serge Gnabry, like Kristoffer Olsson, who are 17 years old.
"It is a good competition for them because sometimes to see them at the Emirates in a different environment highlights a little bit the importance of the game. Overall there is not a big change but the structure is a little bit different.
"What has changed is that the whole country is better structured, competition-wise," continued Wenger. "We are in the NextGen competition as well which is a bit like the Champions League of the youth teams. That is interesting as well.
"I believe overall it is more exciting and what we want to create as well is an elite group of young boys who can play in the NextGen and be compared to what Arsenal will face tomorrow. Football of tomorrow will be played by this generation."
The French boss has always promoted young players and this season will once again be hoping that the youth tournaments provide him with another opportunity to unearth a real talent.