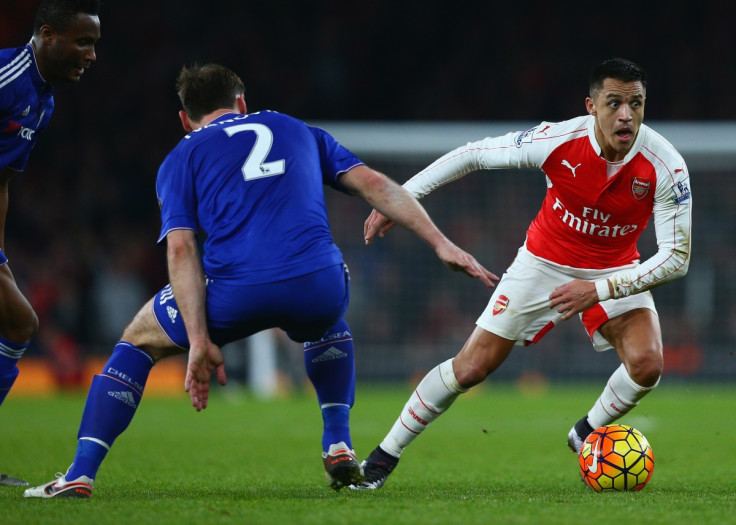 Arsenal manager Arsene Wenger has revealed that Alexis Sanchez's energy impressed him when he first saw him playing for the Udinese. The Gunners boss had tracked the player much before making the move from Barcelona and his addition has gone a long way in taking Arsenal from pretenders to actual title contenders this season.
Alexis was out for almost two months with a hamstring injury which kept him out of the starting XI against Chelsea. The Gunners lost the game 1-0 after Per Mertesacker was sent off after he denied Diego Costa a clear run on the goal. The German was outpaced by the Spanish striker after Koscielny's attempt to play him offside was misplaced leaving Mertesacker with no option but to make an attempt to stop his advance into the Arsenal penalty box.
The Chilean was thrown into the deep end in the second half but found it hard to keep things going with a man down so early in the first half. Alexis is likely to be in contention for a start in their game against Burnley in the fourth round of the FA Cup at the Emirates, with Mohamed Elneny also in line to make his first appearance for the club.
Wenger revealed that more than his performance on the day, it was the energy and the commitment he brought to the pitch that stayed with the manager. Wenger signed Sanchez for a fee in the range of £35m, as reported by Sky Sports, in the summer of 2014.
"It was playing for Udinese [that I first spotted him]," Wenger said on Arsenal's official website. "He was very dynamic, very direct and very straight to the point.
"He was one of these players where his energy and the intensity of his energy level hits you straight in the face. It is strange because he catches your eye with his energy and level of commitment he puts into everything he does and that is what remained with me."