Arsenal: Arsene Wenger reveals Petr Cech contacted him before signing from Chelsea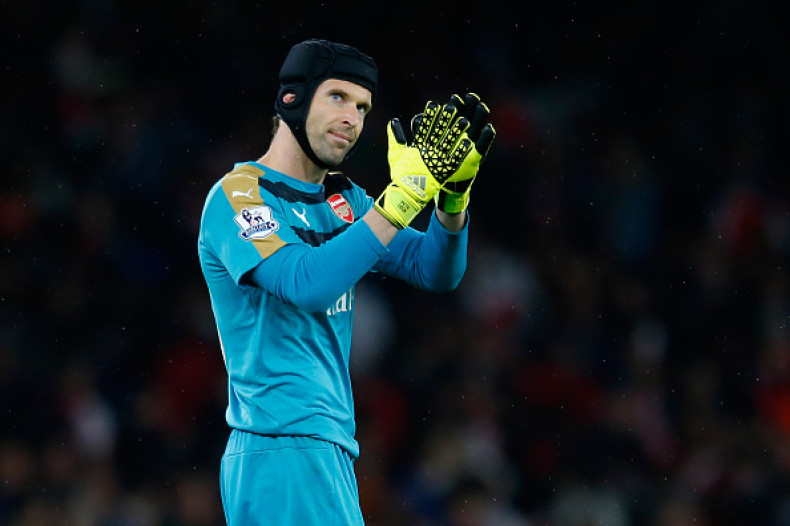 Arsene Wenger has revealed that he did not have to break sweat to bring Petr Cech to Arsenal as the goalkeeper had a pact with the owner who allowed him to leave Stamford Bridge to join any club in Europe for a fixed price, citing the years of service he has put in. Thibaut Courtois had displaced him as Chelsea's first choice keeper and Cech, at 33, wanted to move to another club in the Champions League, preferably in London, where he is well settled for 11 years, to tend to his family and play at the top level.
Cech's arrival has coincided with the Gunners staying on top of the league table with Manchester City, a massive turnaround from a rather tepid start to their campaign last season. His towering presence has seen the Gunners concede only eight goals, the joint best defensive record in the league, alongside Manchester United.
Chelsea manager Jose Mourinho was largely against sanctioning any deal with the Gunners but Roman Abramovich's intervention ruled him out of the reckoning. The Portuguese manager is struggling to get his team back on track, languishing in the bottom half of the table while Wenger is looking to end his 11-year title drought with the Blues legend leading the charge.
"I met Petr and he told me he could be available for that money and I said: 'For that money, I'll do it, so you do the job'. I had no fight with Chelsea, honestly," Wenger said, as quoted by the Mirror. "He had an agreement with his chairman that he could go for a certain price anywhere. We managed to get him here and we are happy with it."
The Czech Republic international is on the verge of creating history when the Gunners take on Tottenham Hotspur in the league on Sunday, November 8, with him requiring only one more clean sheet to equal David James's record of 169.