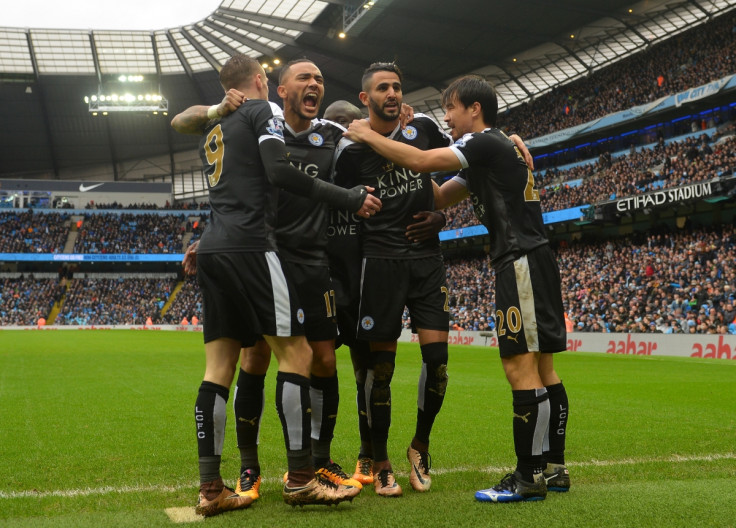 Arsene Wenger insists that neutral fans are backing Leicester City to win the title as it would be an incredible achievement for a team, who were bottom of the table in this period last season to turn it around in the way they have this season. The Foxes are currently five points clear of their nearest rivals Tottenham Hotspur following their incredible 3-1 win over Manchester City at the Etihad.
The Gunners face Bournemouth on 7 February as they look to close the gap on Leicester where a win will take them back to third spot, above City and level on points with Tottenham. The year has been touted as Gunners' best chance to win the title since 2003/04, but only two points from their last four games in the league has been a massive blow to their hopes.
Wenger took a jibe at reporters for berating him when he refused to buy big names as Leicester have shown that you do not need world class players to do well in the league. The Gunners are expected to welcome back Per Mertesacker and Francis Coquelin in the starting eleven, with the German being left out against Southampton while the Frenchman has been out for a period of over two months with a knee injury.
"Of course. And it's natural. It's normal," Wenger said when asked if Leicester are the fans' favourite in the league, as quoted by ESPN. "The advantage they have until the end of the season, apart from our fans and the City fans and Tottenham fans, the rest of the country is behind Leicester. You reproach me about not buying big names but you will support the team who have no big names."
"But Leicester are a fantastic example that football is not only about just spending the money. It's the quality of work and it's important to think that the quality of the work can get you there. Leicester are a very good example for our league," he added.