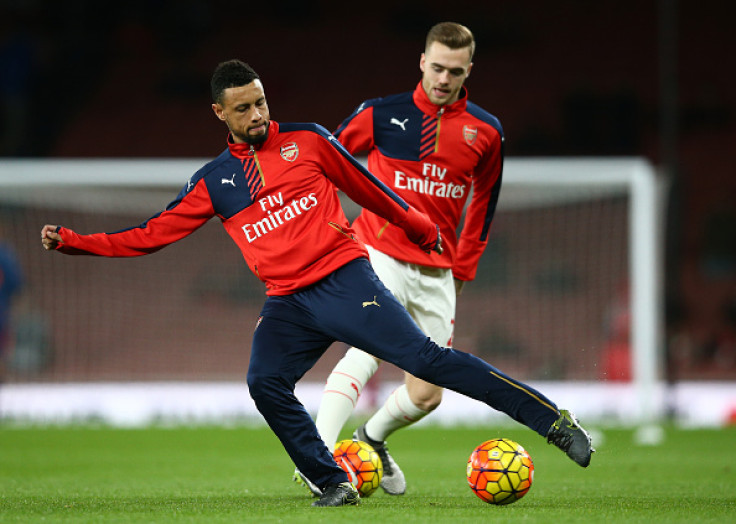 Arsenal are close to getting back to full strength after a spate of injuries left them light in the midfield during the busy festive period and in the beginning of January. Santi Cazorla, Francis Coquelin and Alexis Sanchez among others were sidelined though injury, leaving the manager with limited options for crucial games in the Premier League and the FA Cup. Coquelin and Sanchez have since returned and Cazorla is set to be back next month, which will bode well for the Gunners' title challenge which has faltered in recent weeks.
The north London club began the year at the top of the Premier League table, but a poor run of results has seen them pick up just three points out of a possible 12 leaving them in the fourth place currently, five points behind league leaders Leicester City. According to the London Evening Standard, Coquelin is set to make his first start for Arsenal in over two months when they take on Bournemouth in the Premier League on Sunday (7 February). The midfielder, who played 71 minutes in the FA Cup win over Burnley on 30 January, is returning from a knee ligament injury he suffered during the loss against West Bromwich Albion on 21 November.
The French midfielder, who joined the Emirates Stadium outfit in 2008, has become the mainstay in the Arsenal midfield following his entry into the first-team midway through the 2014/15 campaign owing to injuries to Jack Wilshere and Mikel Arteta. Coquelin's work rate in the heart of the midfield has been missed, but Mathieu Flamini has been an able deputy during his absence over the last two months. The former AC Milan midfielder is likely to struggle to get regular game time henceforth, but with Arsenal taking part in three competitions in the second half of the season, he will be an important member of the squad for the manager.
Meanwhile, Danny Welbeck's fitness is also being analysed by the Gunners' medical staff following his return to first-team training after spending over nine months on the sidelines with a knee injury. The striker, depending on his recovery process, could take part in games for the Arsenal U21 side in their upcoming games against Brighton and Hove Albion and Swansea City on 3 & 15 February respectively in order to build his match fitness ahead of a return to the senior squad.