Arsenal have had their worst start to the Premier League since Arsene Wenger took over nearly two decades ago. The north London club are 10th in the table, with only 21 points and have already lost four games.
And last weekend's poor performance in the 0-2 home defeat to Swansea City did not help matters, with an IBTimes UK report suggesting the 63 year old Frenchman would consider resigning from the Emirates at the end of the year. However, that report was quickly rubbished by Wenger himself and the veteran has now reiterated the club would look to resolve these performance issues.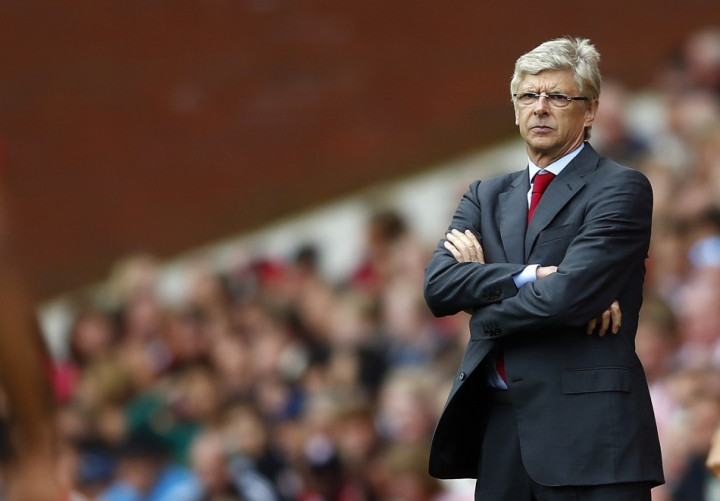 In terms of results, the Gunners have qualified for the knock-out stages of the Champions League. In point of fact, they did so in the last round of matches but Tuesday evening's 2-1 defeat at Greek club Olympiakos cost them top spot in Group B, with Bundesliga side Schalke 04 claiming the honours. The club's progress in cup competitions (Europe and domestic) has been the only bright spot in the campaign so far.
However, Wenger has ruled out rushing to buy players in January, as a quick fix.
"There is a problem there, of course. But what is important when you have a problem is to do something about it. The second thing is to have the strength to do something about it. We have the strength and we will do something about it. In England, the response is always to sort out your problems by buying players," he explained, adding, "It's one way to do it and if we need it we'll do it. But from 3 December to 1 January we have 28 days and many big games. So what is important is immediately to do something about it."
Finally, in the aftermath of the defeat to Swansea, the Mirror reported that Steve Bould, Wenger's No 2 and the defensive head, was involved in a heated discussion with players. Wenger has played down that incident and denied there are rifts within the squad.
"That is not true at all. There's nothing more irritating than superficial information nowadays. It would be better that people are a bit responsible for what they write. I take my responsibilities, but informing people in the wrong way is bad as well and it's time for some people to realise that," he stressed.