Arsene Wenger has insisted he intends on seeing out his contract with Arsenal, even though his team appear set to go an eighth season without a trophy after another disappointing season.
Wenger's deal with the Gunners runs out at the end of the 2013-2014 season, and while the Frenchman has had unprecedented success in his time with the club, in recent years they have struggled against teams spending big on transfers and wages.
But Wenger believes that he still has a lot to offer Arsenal, and will continue to give his all to the side as long as the board backs him.
"I still have desire," he told beIn Sport. "I am under contract until 2014 and I am used to fulfilling my contracts."
Arsenal are now out of the Champions League, which was their last chance to win a trophy this season, with the side going out to last years' runners up Bayern Munich on the away goal rule.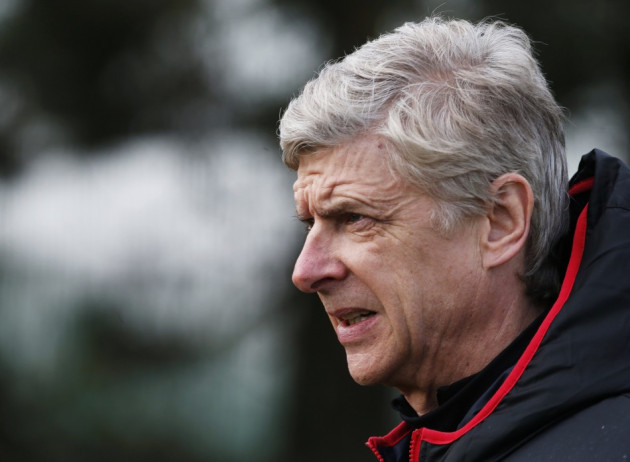 The Gunners put in a brave effort in the second leg, winning 2-0 away, but their home defeat proved to be their undoing, and Theo Walcott said the side need to learn from their mistakes this season as they look to challenge for Champions League qualification next time round.
"It's a weird feeling at the moment," he told Arsenal's club TV station. "It's just so disappointing from the first leg, where a lot mistakes were made and cost us. You can't do that at the top level.
"But you've got to give the guys credit. We went out with pride and worked hard and for each other. We need to do that more often and not leave it so late.
"Bayern are a top-class team. They can always get you on the break and they're very well organised. I felt we were very well organised too and matched them. It just wasn't meant to be. The pitch was quite slippery and a lot of decisions didn't really go our way. That's football for you."
The winger, who signed a new deal with Arsenal in January, insists the side will continue to push hard for a top four spot in the league, and won't let the pain of their Champions League exit affect them.
"We need to bounce back from this and take the positives out of tonight, which there are a lot of," he explained. "We need to take it to Swansea which isn't going to be an easy game. Hopefully we can recover well and have a good charge towards the end of the season."