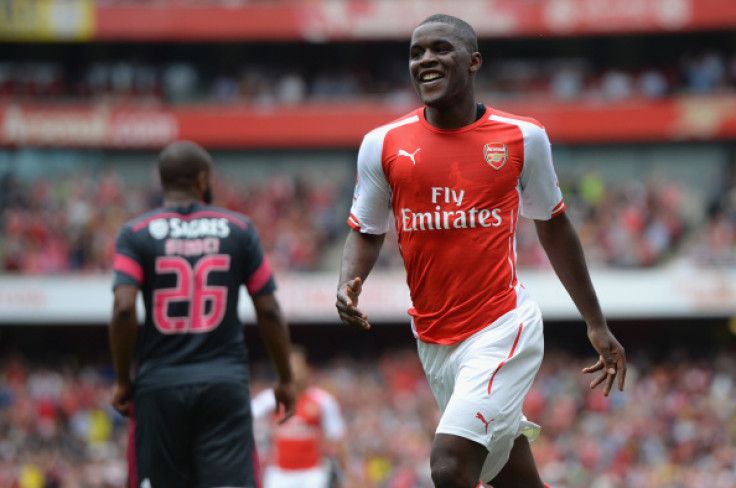 Arsene Wenger has heaped praise on Joel Campbell ahead of Arsenal's fourth round clash against Sheffield Wednesday in the Capital One Cup. The Costa Rican striker will be handed a rare start to prove his credentials, having been given an opportunity in the third round where the Gunners won 2-1 against Tottenham Hotspur at White Hart Lane.
The Frenchman is expected to make wholesale changes to the squad which started against Everton last weekend, with a host of youngsters likely to be slotted in to give the first team members some much-deserved rest. Petr Cech is expected to stay in goal with David Ospina out with injury while Kieran Gibbs and Mathieu Debuchy are also in line for a call-up. Wenger has never tasted victory at Hillsborough, with the Gunners not winning in their last six attempts.
Campbell has been left on the bench for the major part of the campaign, with Olivier Giroud and Theo Walcott leading the line for the Gunners. Wenger has urged the striker to come up with an outstanding performance in the Capital One Cup which will put him back in the reckoning for other competitions. Calum Chambers is another player who has been on the fringes and will be given a chance to display his worth against Sheffield in the league cup.
"I like Joel Campbell very much for two reasons," the manager told Arsenal's official website. "One is that he has outstanding individual quality, but he is also a team player. He works very hard for the team. I'm convinced he will get a chance here and that he will take it. He has another opportunity against Sheffield Wednesday and I'm hopeful that he will show that he has the quality to play for Arsenal.
"When you get the chance, you have to be ready. To be ready, you have to prepare. I must say that Joel Campbell and Calum Chambers are two players who do absolutely everything right. They are prepared, the preparation they have created will give them the confidence against Sheffield Wednesday and I'm confident they will play well."