Arsenal are assessing the toe injury that Olivier Giroud suffered and will make a decision on the striker's availability for the weekend ahead of their game against Burnley at the Emirates. Theo Walcott has been ruled out of the fixture with a calf problem that has affected him over the last few weeks.
The Standard reports that Giroud, who suffered an ankle problem before scoring the opener against Swansea, is still under investigation over the extent of the injury. The Frenchman was taken off in the second half to be replaced by Alex Oxlade-Chamberlain and will be deputed by Alexis Sanchez through the middle if he fails to recover in time.
The Chilean has scored 14 goals this term, including one last weekend and will welcome the move back to his preferred position through the centre of the front three, where he has been unstoppable this season. The Gunners will also welcome Francis Coquelin, Kieran Gibbs and Hector Bellerin back to the squad, allowing them more width and pace down the flanks.
Meanwhile, Giroud has insisted that the Gunners can reel in Chelsea as the title challenge reaches its climax, The Gunners had beaten the Blues at the Emirates before they went on a 13-game winning streak, which was ended by Tottenham in the first week of January.
"Our goal is to win the championship. The race is not finished. We beat Chelsea in the first leg and there is still time to recover. We are still in January. The finish line is far away. I believe that the Premier is still open," the Frenchman said, as quoted by the Mirror.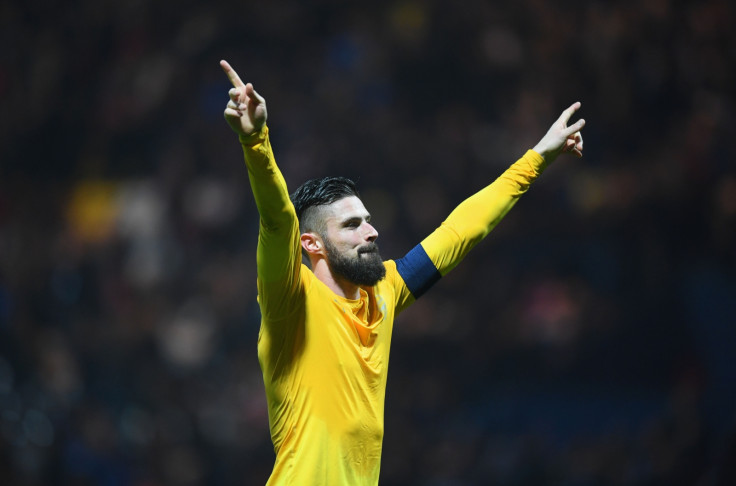 "In football there are no impossible challenges. The success of Leicester last season, and the same for Portugal at the Euros, demonstrates that the most important thing in our sport is to believe in your own ability," he added.