Arsene Wenger believes that Bacary Sagna is the best left-back in the Premier League right now, with the Arsenal manager claiming that no one can compete with the defender when he's at his best.
Sagna had a spell off the pitch this season after breaking his leg in October, and the Gunners felt his absence, with Wenger admitting they were on the lookout for a loan left-back in January to fill his spot.
But no such player was able to be found, and since Sagna has made his return, Arsenal's back four have substantially stabilised.
And Wenger believes that Sagna's performances for Arsenal this season have shown that he is not just superior in the club, but in the league as well.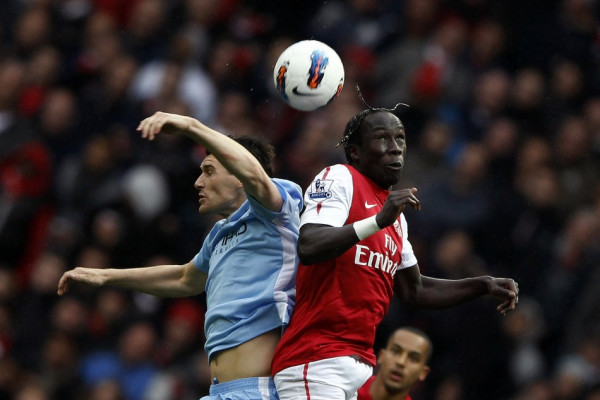 "I think so, personally, and I believe that everybody at the Club would share this opinion," he told the official Arsenal website. "Many people outside the Club have this opinion as well.
"I must say with the right back position I have been quite lucky because we had Lee Dixon when I arrived, then Lauren, and Sagna afterwards. They have all been real winners and extremely consistent. On that front we were very lucky.
"They are all real battlers, they are ready to die to win. All these players have been inspirational for everybody because their physical level, commitment, intelligence and desire to win is all there."
Arsenal are currently fighting hard for a top three spot in the Premier League table, and after the side displayed their worst start to a season in over 50 years, to get back into the top four and look a chance to push Manchester City for second spot has shown a great comeback by the squad.
And though they have had injury problems, Robin van Persie has led the fold with 33 goals across all competitions so far. Arsenal now look a force to be reckoned with, and have come a long way from the side that were humiliated 8-2 to Manchester United last year and sat far below cross-town rivals Tottenham in the table.
And though the club have been connected with numerous strikers in preparation for the summer, the left-back position is looking very shored up after Sagna's performances.