Arsenal manager Arsene Wenger believes Petr Cech can play for Arsenal for many more years as he works hard to stay fit and takes good care of his body.
Cech, 35, has 18 months left on his Gunners contract, but Wenger said the Czech goalkeeper could potentially emulate former Manchester United goalkeeper Edwin van der Sar and play into his 40s.
The Arsenal boss praised Cech's work ethic and revealed he had lost weight recently in a bid to improve his fitness.
The former Chelsea goalkeeper has played every single minute of Arsenal's Premier League campaign so far this season.
"He gets older, we all do that, but I think he is fitter than ever," Wenger was quoted as saying by Sky Sports. "He puts a lot of attention into the preparation. He is slimmer than before. I think he benefits from that.
"He has lost some weight. Not too much, two, three kilos only. But it's a lot if you want to make a horse lose a race, you put a jockey with one or two kilos more on the back, and the horse is quite big.
"He looks after his whole lifestyle because he feels better and because he wants to be the best. Petr Cech is a perfectionist. And you don't make a career he has made if you have not that obsession, always to be at your best."
Wenger likened Cech to Van der Sar, who became the oldest player to win the Premier League at the age of 40 years and 205 days in 2011.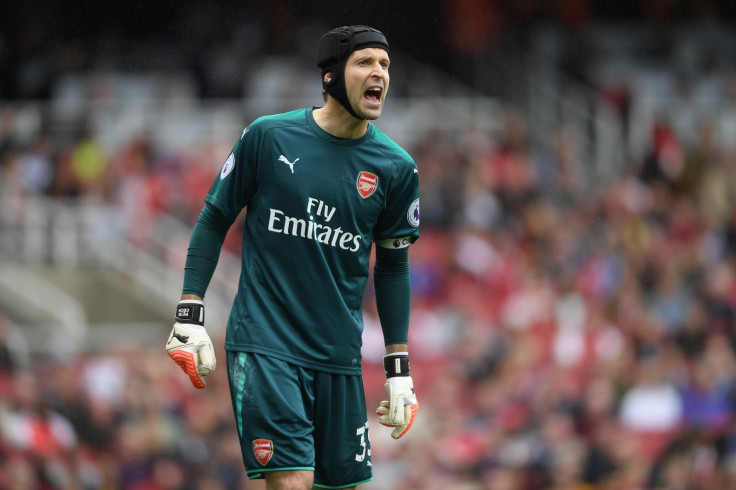 "I remember Edwin Van der Sar at Manchester United, I compare them. They are intelligent, they have great similar size, similar quality," the Frenchman said.
"And Van der Sar stopped at the end because he decided to stop. Because Manchester United wanted him to stay one more year longer. I don't rule out [Cech playing until he is 40], but that will only be down to the performances."
Fourth-placed Arsenal can extend their lead over Tottenham to four points by beating Huddersfield at the Emirates Stadium on 29 November.