Heavyweight champion Anthony Joshua has revealed how he wants to stamp his mark and create a legacy similar to the likes of Roger Federer, Lionel Messi and Cristiano Ronaldo.
Joshua (20-0 record) currently holds the WBA and IBF heavyweight titles, having most recently defended them against Carlos Takam in Cardiff on 28 October.
The Briton is now set for title unification bouts in 2018 with either WBC champion Deontay Wilder or WBO champion Joseph Parker, as he previously outlined his goal of becoming the first heavyweight champion to all four belts.
However, Joshua wants to go further than that and create a long-lasting legacy similar to the greats in other sports.
Federer is a 19-time Grand Slam champion, winner of 95 singles titles and the current world number two at the age of 36.
Messi is regarded as the greatest player of all time with five Ballon d'Or wins, eight La Liga titles and four Champions League crowns.
Ronaldo meanwhile, also has five Ballon d'Or wins in addition to two La Liga titles, a European Championship, three Premier League titles and four Champions League crowns.
And now, "AJ" wants to be considered in the same breath as the trio.
"I do understand now, I have to play the game, if I want to create a legacy," Joshua told Sky Sports. "I think I understand now, everything I have to gain and everything I have to lose.
"I've never played a role. But look at the likes of Muhammad Ali, who became a sporting icon. Before I was happy to just be a part of boxing, and felt wherever I get to, it was always better than where I started. I never had a minute to reflect.
"But now I want to stamp my mark and my legacy, and be among the likes of Federer. If I want to be considered like these guys, I have to carry myself the right way. I want to be like the Ronaldos, Messis, Federers who compete with Nadal, Murray. That's where I want to take boxing."
However, "AJ" added that there were some "clowns" in his sport who he needs care off. One of them is Tyson Fury, who has long been calling for a battle between the two unbeaten Britons.
"It is a fight [vs Fury] I would like to see but the ball's in his court - he has to get fit," Joshua explained.
"When he's ready, we'll open the doors, and if he walks through, we'll welcome him."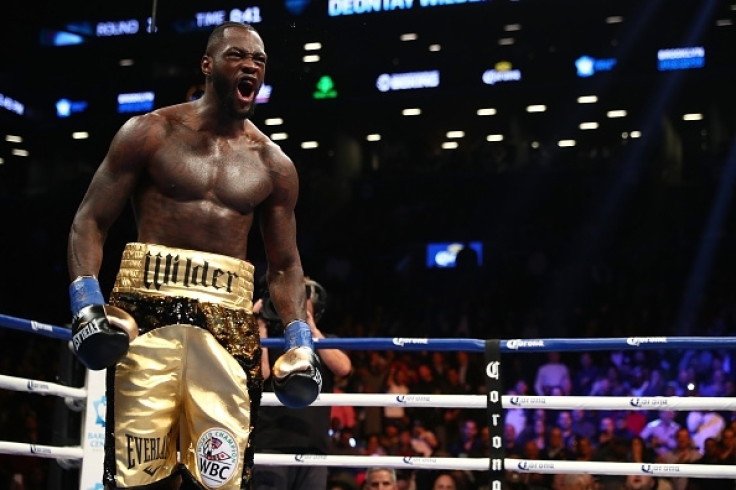 As for the other heavyweight champions, Joshua explained how it has been a struggle to get them to agree to terms for a unification fight.
"The situation with Parker, we have presented an offer to them, and we'll patiently wait," Joshua added. "Nothing's been agreed and it's the same situation with Tyson Fury."
"I want to be the undisputed champion of the world, and to do that I must fight Wilder and Parker. With Wilder - who said I'm running scared - the same situation, and we've been talking with his team.
"We staged a fight with one of the all-time greats, Wladimir Klitschko, and staged a fantastic fight at Wembley, where we put our egos and demands to one side.
"But I just don't know where Parker and Wilder's mindsets are and what they want. I just think they have poor PR management."