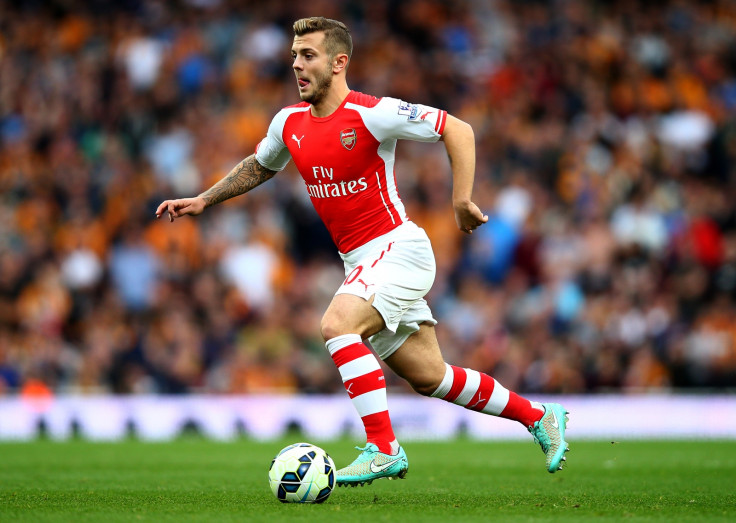 Arsenal midfielder Jack Wilshere has apologised for his latest smoking incident according to manager Arsene Wenger.
The latest incident came to light when the England international was snapped holding a shisha pipe on a night out with friends.
This is not the first time that such an incident has taken place, as the midfielder has previously been pictured smoking while on holiday following last summer's World Cup in Brazil.
The Frenchman revealed that he has spoken to the midfielder and has in fact defended his player over the incident. He believes that it is up to Wilshere to master his life and also insisted that it is not fair to judge a person's life based on just one picture.
"I talked to Jack. He is sorry for what happened. He is not a smoker. He had a day off the next day. Down to him to master his life," Wenger said, as quoted by the Mirror.
"You've been 20 as well, you need to relieve pressure. One photo, a second of your life doesn't tell the story of your life. I had some photos in Brazil and didn't even know the people around me."
"It would be wrong to give him a reputation (of a bad boy). He works very hard. One photo cannot define your life," the Gunners boss added.
This is not the first incident involving an Arsenal player and smoking this season, as goalkeeper Wojciech Szczesny was fined £20,000 after he was caught smoking in the shower post their 2-0 loss against Southampton.
However, Wilshere, who has apologised to Wenger has hit back at critics following the incident. The midfielder, who is ahead of schedule in his recovery from an ankle injury posted a video of him undergoing an intense training session with a comment stating the difference between the character and reputation of a person.
"Worry about your character not your reputation, because your character is who you are and your reputation is only what people who don't know you think about you!" Wilshere said on his personal social media account.