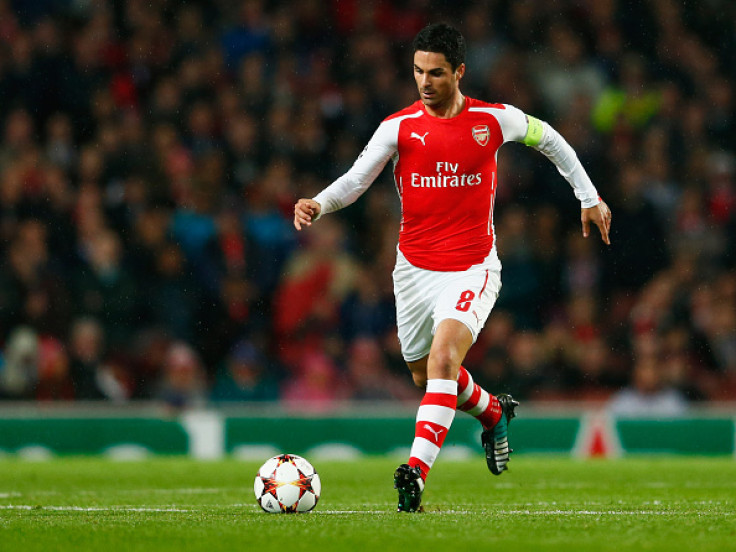 Mikel Arteta believes that Arsenal have the best squad in terms of quality and numbers for many years and can start challenging for major trophies in the recent future.
The Gunners had an impeccable pre-season, winning all their games including a 6-0 rout over Lyon in the Emirates Cup. They followed that up with a 1-0 win over Chelsea in the Community Shield, Arsene Wenger's first win over Jose Mourinho's men in 14 meetings.
However, fans were in for a major shock when they faltered on their first game in the Premier League, losing 2-0 to West Ham at the Emirates after what was described as an insipid performance by the entire team.
Petr Cech, who was bought from Chelsea this summer, was deemed culpable for both goals, with the Czech Republic custodian misjudging the flight of the ball for the first goal and being found wrong footed for the second.
Mertesacker came in support of the keeper after their 2-1 win over Crystal Palace, stating that Cech brings a lot of experience into the squad and his influence will be more apparent once he forms a relationship with the back four.
Arteta, who made a substitute appearance against Crystal Palace, believes that their win at Selhurst demonstrates that they have the mental strength to come back from adversity, which will be an important tool in the days ahead.
"This is the best group of players in terms of numbers and quality that we have had for many, many years," Arteta told Arsenal's official website.
"The unity we have is really good as a group. The cohesion we have around the club and with the fans is probably the closest it has been because we had periods when we had difficult times and things weren't breaking down between anyone.
"When you go through difficult moments together, that really helps to get where you want to get to afterwards.
"We haven't broken in difficult moments and that is very important. I am really confident in this group - if we maintain it and start adding little things in the next few years then we have a very strong team and club," he added.