Arsenal chief executive Ivan Gazidis believes the Gunners had a successful transfer window despite signing just two players – Sead Kolasinac and Alexandre Lacazette.
The north London club were one among five other Premier League clubs that turned in a profit during the transfer window with the £53m ($68.6m) outlay for Lacazette the only expenditure during the summer as Kolasinac arrived on a free transfer from Schalke.
Arsenal allowed 22 players to leave the club this summer either on a permanent basis or on loan with the biggest transfer being Alex Oxlade-Chamberlain, who joined Liverpool for a fee of around £35m ($45.3m) which helped the club recoup most of their outlay on the France international forward from Lyon.
Arsene Wenger was expected to make further additions, but chose not to bring any players much to the chagrin of supporters and former players, who were keen that Arsenal strengthen their squad to have a chance of challenging for the title and finishing in the top four.
The need for players was glaringly highlighted after Arsenal's failings during the 4-0 humiliation at the hands of Liverpool, but apart from a botched £92m bid for AS Monaco's Thomas Lemar in the final hours of the transfer window, Wenger remained quiet in terms of incomings.
The late bid for the Frenchman was in connection with Alexis Sanchez's proposed move to Manchester City, but the former's rejection of Arsenal saw the Chilean's move to the Etihad collapse. Wenger had maintained since the beginning that he would not allow Sanchez and Mesut Ozil to leave the club this summer despite the duo being in the final year of their contracts.
They can now leave the club on a free transfer next summer and Gazidis has pointed at Arsenal's stance on the duo and believes it sends a strong message that the club are not all about money. The Gunners CEO is of the firm opinion that the team has the quality necessary to turn their season around and challenge for the title despite not adding more players. They are currently in the 16th place with three points from as many games.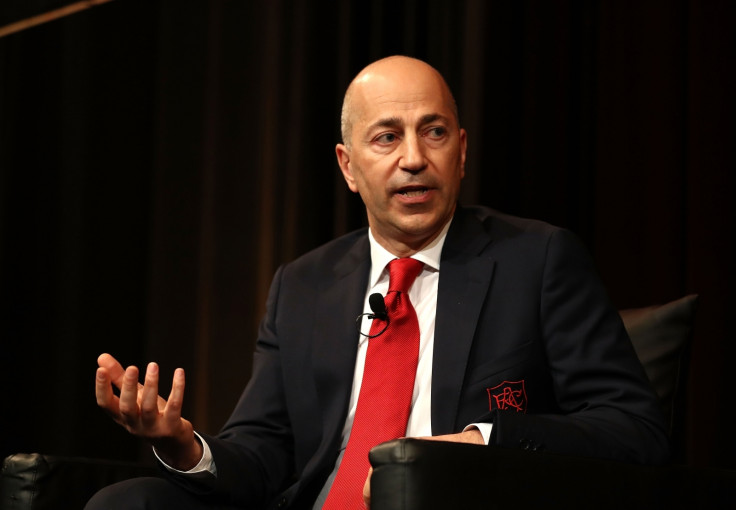 "At the end of the window, reviewing all activity, we have once again improved the depth and quality of the squad,' Gazidis wrote in an email sent to players and staff on Friday, as quoted by the Daily Mail.
"Everything is coloured by results... a positive performance at Liverpool would have coloured this transfer window very differently.
"We have had a poor start to the season but have the quality to turn it around and turn around performances and compete for the title," the Arsenal chief continued.
"It was a clear statement of our ambitions and should help refute suggestions we are just about the money. That is simply nonsense," Gazidis said about the club making a financial sacrifice to retain Sanchez and Ozil.