Arsenal and Chelsea have been linked to Toulouse midfielder Etienne Capoue, with the Metro reporting the Premier League clubs are ready to bid £8m. However, it is believed the Ligue 1 club want at least £12m for the player, who has more than two years on his present contract.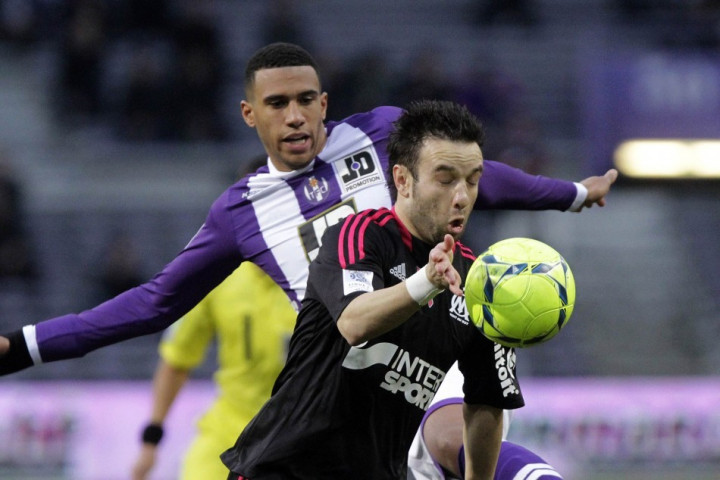 The Gunners have had to make do without an enforcer in midfield this season, with Abou Diaby injured while on international duty with France, earlier in October. Should Capoue sign for Arsene Wenger, he will provide cover and replacement for both Diaby and Cameroon international Alex Song, who was sold in the summer to Barcelona.
Wenger has remained faithful to Diaby but it is believed continuing injury problems mean he has started looking at other options. The 26-year-old Diaby has made only five Premier League starts this season and made none at all in the last campaign. Overall, he has made only 18 league starts in the last three terms.
The acquisition of Capoue will allow creative players like Mikel Arteta and Jack Wilshere to push forward and join the attacking trio of Lukas Podolski, Olivier Giroud and Theo Walcott, while also supporting the Gunners' defence.
Arsenal were also linked with a move for West Ham midfielder Mohamed Diame but a hamstring injury, from earlier in the season, for the 25-year-old meant the north London club were less interested in his services. However, following news the Senegalese is likely to be ready to face Premier League leaders Manchester United, in a replay of a third round FA Cup tie, next week, Wenger may re-consider a bid for Capoue; Diame was rumoured to be valued at £4m.
The 24-year-old Capoue has made 17 appearances for the French club this season, scoring thrice and setting up two others. He made his first appearance for France from the bench in a friendly against Uruguay in September last year.
The Blues, meanwhile, will likely want Capoue for similar reasons, particularly with Nigerian John Obi Mikel having been called up to the national squad ahead of the 2013 African Cup of Nations.
Wenger on Injuries
Meanwhile, Wenger has revealed France striker Olivier Giroud is a "50-50" chance to start against Manchester City on Sunday. The 26-year-old cut his knee in the FA Cup third round match against Swansea City last weekend.
In other team news, Diaby and Brazilian left back Andre Santos (who started in an U21 match against West Brom on Wednesday) will undergo physicals, before they can be considered for action in the high-profile league clash against the defending champions.