Arsenal confirm new two-year contract for Arsene Wenger and promise title challenge
The Gunners board ratified his new deal on Tuesday.
Wenger, Stan Kroenke and Ivan Gazidis promise to deliver silverware.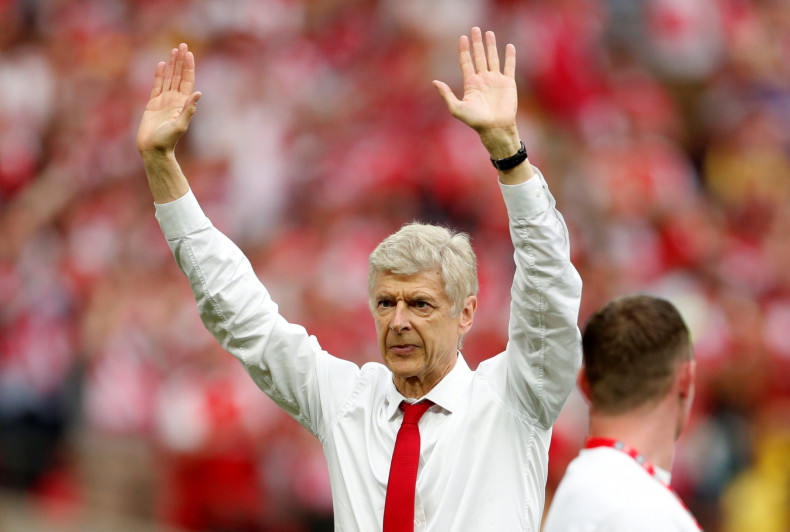 Arsene Wenger's tenure as Arsenal manager will extend into a third decade after the club confirmed their manager has signed a new two-year contract.
The Premier League's longest-serving manager has faced a season of unprecedented scrutiny at the Emirates Stadium, with the question as to whether he remains the right man to lead the club sparking a civil war between Gunners supporters.
Arsenal finished the 2016-17 season in fifth place, the first time they have finished outside the top four since Wenger's appointment in north London in 1996.
While they finished 18 points behind league leaders Chelsea, the club ended the campaign by winning a record 13th FA Cup after beating Antonio Conte's side at Wembley. Such a victory made the Frenchman the most successful manager in the competition's history.
His deal was formally ratified by the club's majority owner Stan Kroenke at a board meeting held on Tuesday (30 May).
"I love this club and I am looking forward to the future with optimism and excitement," a statement from Wenger said. "We are looking at what we do well and how we can be stronger everywhere. This is a strong group of players and with some additions we can be even more successful. We're committed to mounting a sustained league challenge and that will be our focus this summer and next season.
"I am grateful to have the support of the board and Stan in doing everything we can to win more trophies. It's what we all want and I know it's what our fans around the world demand."
Campaigns to force Wenger out of the club have been in full force for most of 2017. Prior to a Champions League last-16 second-leg clash with Bayern Munich, Gunners supporters dissented against the Frenchman before kick-off, with an estimated 200 fans marching in protest outside the stadium.
The mood only soured further as the evening went on and Arsenal went onto lose 10-2 on aggregate to the German champions. Further organised protests, banners calling for his departure and even planes being flown over the Emirates have made for a toxic atmosphere at the club.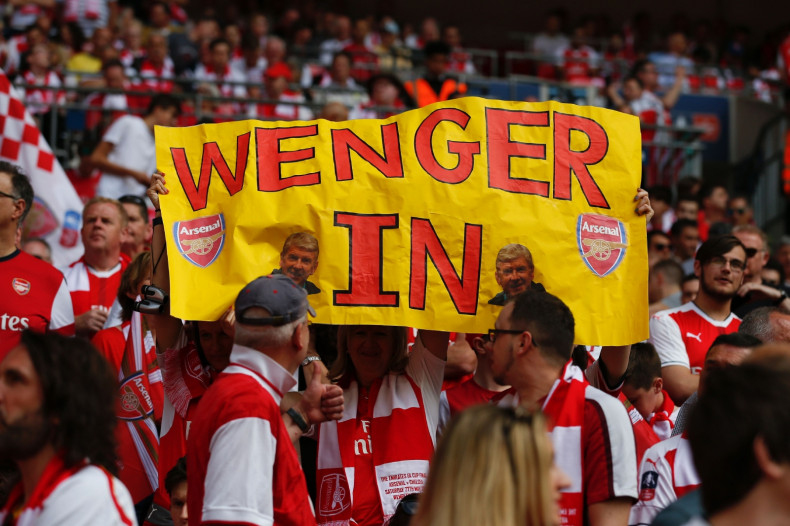 While some sections of the Arsenal support have remained fiercely loyal, Wenger recently branded the treatment he has received from rebellious fans as a "disgrace". Arsenal players were also targeted with Wenger complaining of the "horrendous psychological" effect the unrest has had on his squad.
In his first nine seasons in charge, Wenger led Arsenal to three Premier League titles and four FA Cups, with their unbeaten 2003-04 league triumph still regarded as one of the most remarkable campaigns in English football history.
A trophy drought lasting nine years then ensued before ending with a 2014 FA Cup success over Hull City. Arsenal defended the trophy the following year before winning it for a third time in four seasons last Saturday.