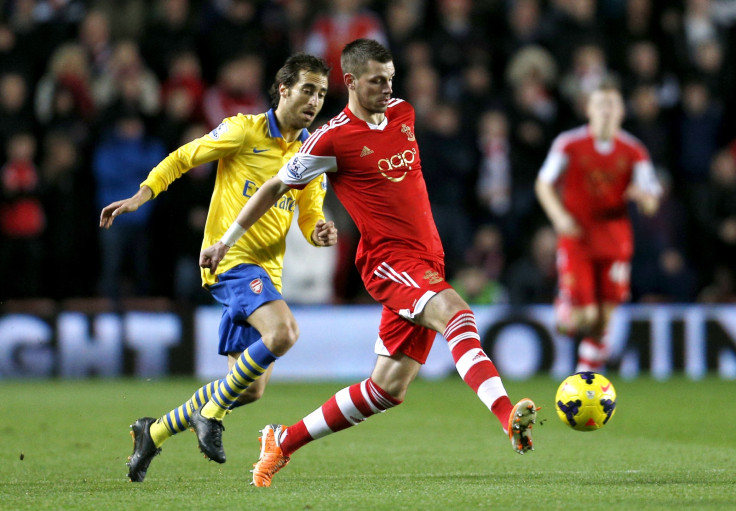 Arsenal should have signed Morgan Schneiderlin ahead of Manchester United according to former midfielder Ray Parlour.
The France international has moved to Old Trafford for £24m ($37m) according to The Guardian, one of four signings made by United manager Louis van Gaal so far during the summer window.
Arsenal boss Arsene Wenger has made just one addition in the form of Petr Cech but was notably impressed by the business conducted by United when questioned during the start of his club's pre-season schedule in Asia.
Francis Coquelin was recalled from a loan spell at Charlton Athletic to play in the holding role for Arsenal during the back-end of the last campaign but Parlour says Schneiderlin should have been employed to fill the role for the new season.
"Arsenal need a central midfielder who's going to be sitting in front of the back four," Parlour told Sport Review. "Schneiderlin would have been good, very good. Are there players in that sort of mould out there that Arsene Wenger can bring in to do that job? Or will he look at Santi Cazorla like he did at Manchester City away last season. Can Jack Wilshere do that job?
"They have a very competitive midfield at the moment and it's very healthy to have that in the team.
"But Wenger's the manager and the one to decide whether they need that extra midfielder. He's the one who trains with these guys every day and knows if someone can do the job."
Wenger has been coy over the addition of further players this summer, with the club overstocked in several positions including in midfield, where Parlour feels the club should bolster their resources.
"People say Vidal [should be targeted by Arsenal], but it looks like he's going to Bayern Munich," he added. "I watched [William] Carvalho in the Under-21 Championship – he has a big presence, someone in that mould might be good moving forward.
"But again, they're very hard to find, these top quality players – like Patrick Vieira when I played. That's why the scouting system has to be very good and quick in getting into the reckoning and saying they're the player we need."