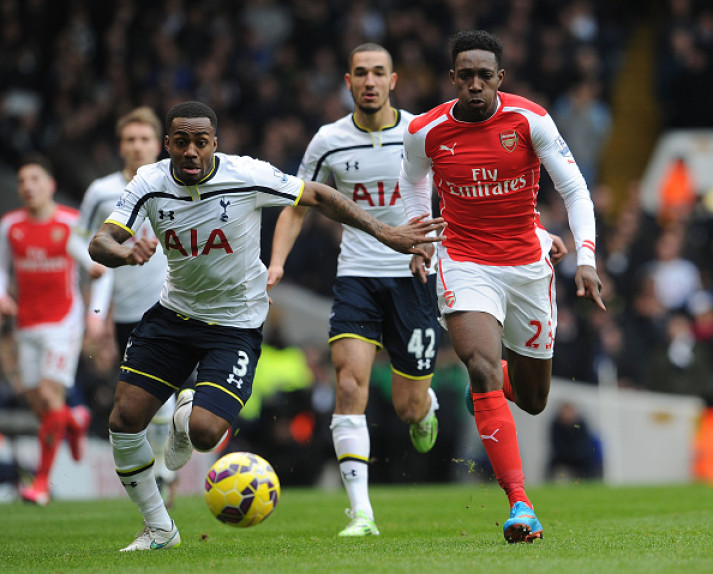 Danny Welbeck has hailed his decision to leave Manchester United for Arsenal in the summer of 2014 and says his "all-round game" has improved since his arrival at the Emirates Stadium.
The England international moved to the north London club for a reported fee of £16m ($24m) after United manager Louis van Gaal suggested he was not good enough to play at Old Trafford.
The 24-year-old star enjoyed a good start at Arsenal after playing in place of Olivier Giroud, who was injured with a broken leg, in his favoured position as a number nine. He scored a hat-trick in the Champions League game against Galatasaray and four further goals in the Premier League.
Following Giroud's return to action, Welbeck was struck by injury at the mid-point of the season. Since his recovery, the striker has seen his time limited on the pitch but, despite that, he has expressed his happiness over his move to the capital.
"It's been transitional for me, moving down to London, playing in a new system for a new manager and a new team, getting used to new things around the club," Welbeck told Arsenal Player.
"I'm happy about the move to Arsenal and I think things will go well for me in the future. It's a good group of lads and everyone's been class with me since the day I arrived."
The former United star has hailed the good reception he received from his Arsenal teammates and also his improvement as a footballer under manager Arsene Wenger.
Welbeck said: "It's not just my teammates, it's the staff around the training ground, at the stadium – everyone's made me feel welcome. The fans have been brilliant as well so they've made it very easy for me.
"It's not just one thing [that has improved]. My all-round game, getting used to the different systems and different players means you learn a lot more, gather more experience and you just develop naturally."
The England international scored a crucial goal in the FA Cup quarter-final against his former side but his favourite moment with the Gunners shirt was his hat-trick against Galatasaray.
He said: "There have been a few highlights really. Performance wise, I've had a few good ones and it's difficult to pick one. Scoring my first professional hat-trick was a special moment for me. I want to improve, to keep getting better as a person and a player down here."