Arsenal: David Ospina highlights 'good rapport' with Wojciech Szczesny in battle for No.1 role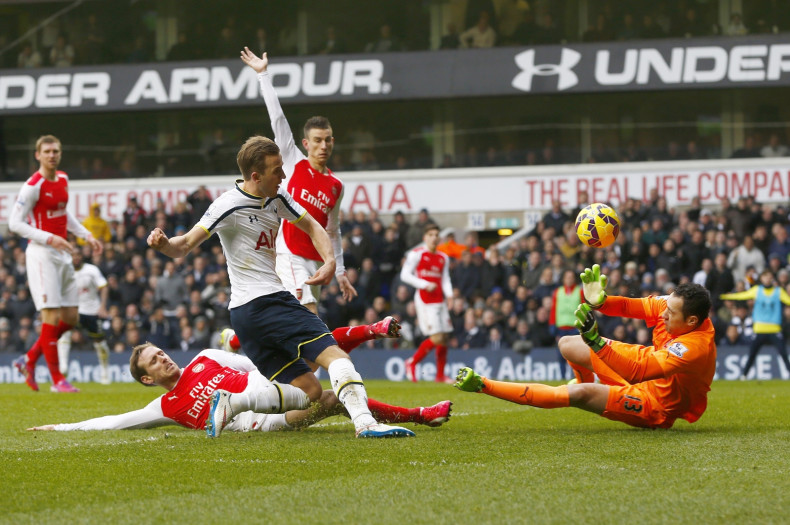 Arsenal goalkeeper David Ospina has hailed the challenge for the number one role at the Emirates Stadium while insisting Wojciech Szczesny, Emiliano Martinez and himself "try to keep it as friendly as possible so that everything goes smoothly".
The Colombia international moved to the north London club in the summer of 2014 after an impressive World Cup but an injury early in the campaign saw Szczesny keep the number one role.
However, Ospina overcame the situation after Arsenal boss Arsene Wenger handed him the starting role as Szczesny was caught up in a smoking storm following the New Year's Day loss at Southampton.
The 26-year-old keeper has since been key in the Gunners' recent good run, with them winning 11 of 12 matches while keeping six clean sheets.
Nevertheless, the Colombian is expected to return to the bench for the FA Cup semi-final against Reading on 18 April as Wenger already gave Szczesny the 'keeper's jersey in the previous cup games against Brighton, Middlesbrough and Manchester United. Ospina would like to play every single game but accepts the situation.
"The most important thing for Arsenal is that they can call upon three very good goalkeepers, who are all working well," he said, according to Standard Sport.
"We try to ensure there is a good rapport and we make an effort in training. Obviously all three of us want to play but only one of us can get the nod. So we try to keep it as friendly as possible so that everything goes smoothly.
"We know as goalkeepers we have a difficult position. There is a lot of responsibility but it is also a great position to be in. We try to respect that a lot. But it is a league where you have to put in the efforts to stay focused for the full 90-95 minutes of the game to be able to help the team as much as possible."
Meanwhile, the 'keeper has urged his side to focus in the game against Reading in order to go through to the final, even though the following week they will face a crucial Premier League game against Chelsea.
He said: "The season is not over yet. Arsenal are an excellent team, one of the best in the world, so we deserve to win things. Without thinking about the title, because it is all step by step, we hope to do the best possible to get this club in the position where it deserves to be. We have an excellent group with excellent players.
"The important thing is for us to concentrate on our game as we are already doing. I think in the English league, the most difficult match is the next one."