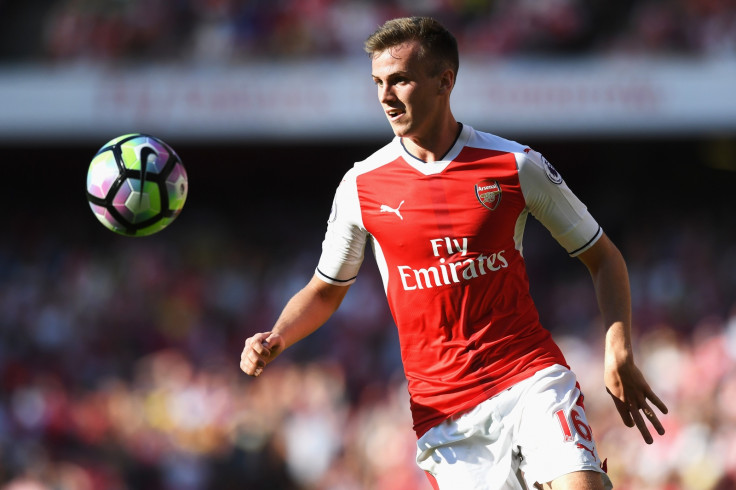 Rob Holding has admitted his summer transfer to Arsenal has changed his life. The 20-year-old defender was signed by the Gunners from Bolton Wanders for £2m ($2.6m) and made his debut in their first game of the new season against Liverpool.
Although Arsenal lost 4-3 against Liverpool at the Emirates, Holding has been one of their better performers in the Premier League so far this season. However, Holding admitted to being shocked by the speed of thought in attackers in the top flight.
"Obviously it's more difficult, it's a lot faster around your feet, the balls are on the floor all of the time and in the Championship it is more like a 90-minute fight, with balls coming in at all heights," Arsenal's summer recruit explained to Sky Sports.
"It's a lot faster, they're thinking faster, and that's the key. The front three Liverpool had – Lallana, Coutinho, Mane – they're top end Premier League players, and the speed and counter attack."
Meanwhile, Holding also admitted his life off the field has changed dramatically since he joined Arsenal. "[My life] has changed massively, I'm living on my own now for the first time, learning how to cook, giving it a go and not just getting a takeaway every day!" he joked.
"First of all when I came into the changing room and saw Alexis Sanchez, Santi Cazorla, I'm next to Cazorla in the changing room, which is absolutely crazy. But once you get on the pitch you settle into your football, and you can appreciate the talent they have as well."
Arsenal manager Arsene Wenger has been widely criticised for not signing an experienced centre-back during the summer transfer window. However, the Frenchman has been keen to praise Holding's impact during his brief time at the club.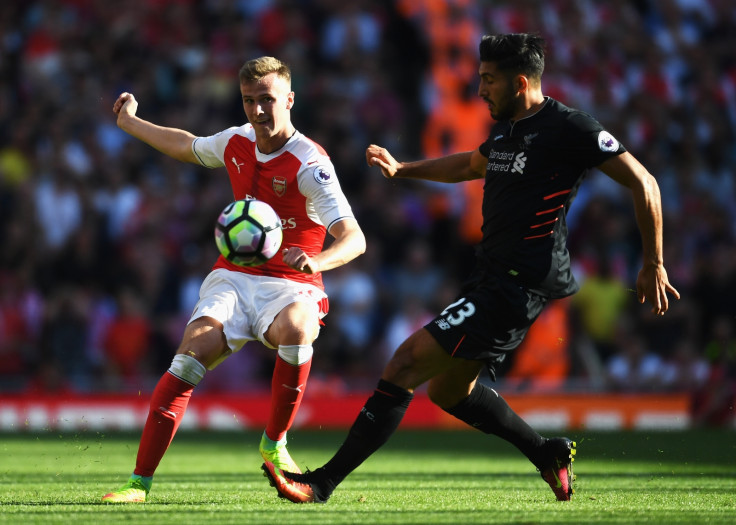 "Nobody is speaking about the performance of Rob Holding today," Wenger said after Arsenal's recent 0-0 draw against Leicester City. "You should be happy; he is English, he is 20 years old, but I'm sorry he didn't cost £55m, so it cannot be good."
Holding, for his part, was unsurprisingly delighted to have received the backing of his new manager. "I took it as a massive compliment for him to say that, even if it was a bit of sarcasm to the media, I enjoyed it," he shared.
"[Wenger] has helped me settle in really easily, he's spoken to me on a one-to-one basis, he talks you through games and reviews your games. There are no worries about the season ahead. We know the talent we've got, and we can pick up points in any game. We don't go into any games fearing it. We can win any game."