Arsene Wenger has confirmed the club are edging closer to sealing moves for Deportivo forward Lucas Perez and Valencia defender Shkodran Mustafi.
The Gunners have been in talks with Valencia over the Germany centre-half throughout August with reports emerging on Thursday the club had finally reached a breakthrough, agreeing a fee of £35m with the Spanish club.
Perez, 27, was left out of the Deportivo squad ahead of their La Liga clash wish Espanyol on Friday with local publication La Voz De Galicia now reporting the deal worth £17m has been agreed
Speaking at a press conference ahead of Saturday's Premier League clash with Watford, Wenger was wary of suggesting announcements over the two players are imminent, but is confident both will soon be Arsenal players.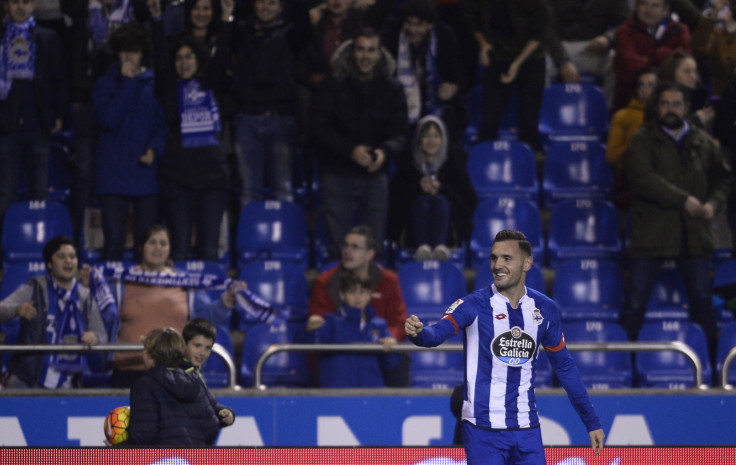 "We are working on those deals," Wenger told reporters when asked about Perez and Mustafi. "They are not close enough to announce today that they will sign for us. But I am 99% confident we will sign someone before window closes."
Wenger is hopeful those deals do not drag into the final hours of the summer transfer window, adding: Today I'm maybe too optimistic but I hope we have done what we wanted by then [transfer deadline day]."
Wenger and the Gunners' board have come under increasing pressure due to their lack of activity in this summer's transfer market, having made just one major signing to date in the form of Switzerland international Granit Xhaka.
A 4-3 defeat at home to Liverpool on the opening day of the season and a goalless draw away to Leicester City did little to lift the mood, but the arrival of two new faces could ease the strain on the Gunners' boss.