Walcott: Room For More Players In Line-Up
Theo Walcott believes that more players will be fighting to get into the England line-up this year
Theo Walcott believes that there's room for a lot more players in the England line-up, with the side currently licking their wounds after being sent home by Italy in the Euro 2012 quarter finals.
Walcott was one of many younger players given the chance to shine in the tournament, and though the side were outplayed by the Italians, they left undefeated in 90 minutes and topped their group convincingly.
And the Arsenal winger believes that more competition will be created as players recover from injury and push for a place in the Three Lions' friendly with Italy come August.
"There are a lot of young players who have gained good experience, me being one of them," he told the official Arsenal website.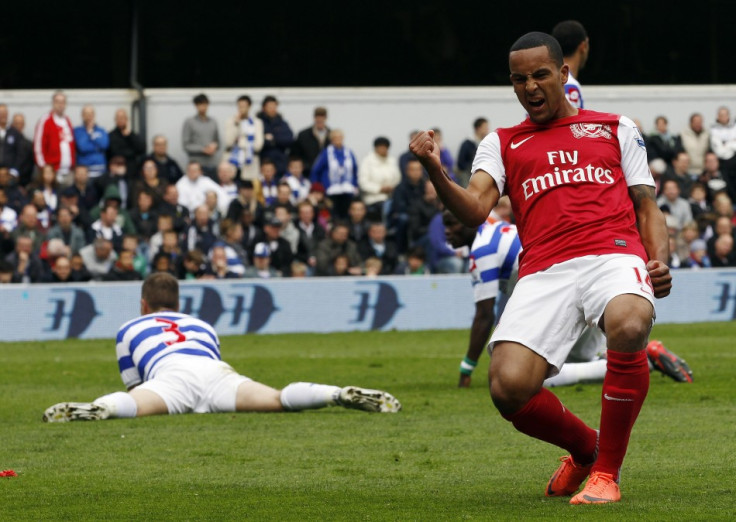 "Going into the next tournament, we will be better and there are loads more players who can get into this team as well.
"It is most important that we have a rest now because it has been a long season for everyone. I am not going to think about football. I think it is important to rest mentally, not just physically, because it's always up and down and can be tough."
Walcott also praised Roy Hodgson for doing so much so quickly with the England squad, saying of the manager: "I think that, in a short amount of time, the way Roy got the team to play was great to watch at times.
"We are only going to be better players going into the World Cup qualification matches because we will learn more. We will play teams that aren't as good as those we have played in this competition."
Walcott is currently entering into the final 12 months of his contract with Arsenal, and is rumoured to be waiting to see if Robin van Persie signs an extension before the 23 year old makes a decision over his future.
© Copyright IBTimes 2023. All rights reserved.