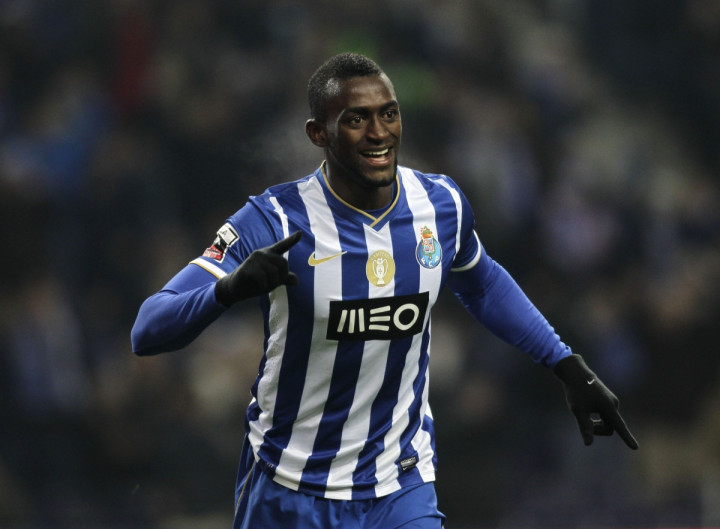 Arsenal are facing competition from Valencia in their pursuit of Jackson Martinez, according to reports, with the Spanish club hoping to spend big under new owners this summer.
The Gunners are believed to be in the market for a striker after their 2013-14 campaign ended once again in a late-season fight for a fourth place finish, with Arsene Wenger finally letting Nicklas Bendtner go after the Dane was disappointing on a number of occasions.
The Mirror claim that Martinez is high on Arsenal's transfer wishlist though his price of €40m has held Wenger back from making an executive decision over the Colombia international.
And now Spanish press are reporting that he might be set for a move to Valencia instead with the club moving quickly as they aim to become a force in Spain once more.
Reports had speculated that Jackon would decide his future in May with his agent claiming he was interested in joining Gonzalo Higuain at Napoli.
But now it would appear that he will wait until after the World Cup to confirm a move anywhere from Porto, though the club and the player have continuously insisted that his full release clause must be met for any deal to go through.
But Martinez has admitted recently that he would consider a move to Arsenal as well, telling reporters in January he has supported the club his whole life.
"I cheered for Arsenal when I was a kid – I love their style of play," he explained. "It's flowing and open with a lot of first touch passes. It would be suitable for a player like me. If I get a chance to play for a high level club like Arsenal I wouldn't hesitate to accept it."
Whether the usually-frugal Wenger will be willing to part with so much money for a striker, when the manager held out over a season where fans and pundits called for more support for Olivier Giroud to no avail, remains to be seen.