Arsenal may still have to increase their offer to sign Alexandre Lacazette, who could still opt for a move to Atletico Madrid, says Lyon club president Jean Michel-Aulas.
Atletico had been expected to seal a move for the France international after he came to a "verbal agreement" with the club earlier this year but a transfer ban imposed upon Diego Simeone's side opened the door once again for the Gunners.
The Guardian claims Arsenal have lodged a club-record bid of £44m ($56m) for Lacazette. Aulas has now confirmed that offer, but says the both he and the 26-year-old could still decide on doing business with Atletico instead, even though it would mean waiting until January 2018 – when the Spanish club are eligible to register new players again.
"I do not intend to cede Alexandre quickly, because there is always the will of Atletico Madrid to bring it to January 1. Now I also listen to what Alexandre says," Aulas told L'Equipe.
"I saw Arsene Wenger during the France-England match [on June 13]. I was with [Aulas' adviser] Gerard Houllier and I understand he told Gerard there could be interest from Arsenal, but it's premature to say that things will happen."
Aulas also explained Atletico's offer is marginally better than Arsenal's, something the Premier League side are well aware of.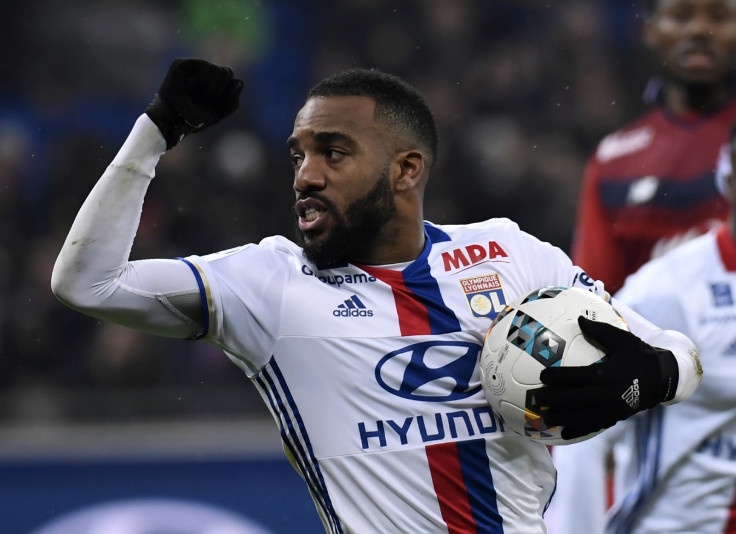 "We are talking about €50m to €60m [£44m-£53m], Arsenal are ready to pay for Lacazette. It will have to be at least that," he continued.
"Everyone knows that Atletico's offer is €53m plus €12m. That's €65m [£57m]. As the leaders of Arsenal are well informed, they will be in those waters. But frankly I have not thought about Arsenal for the moment. I thought Alexandre would stay because of the failure, initially, with Atletico Madrid."
Arsenal have made one addition to their squad already this summer, signing full-back Sead Kolasinac on a free transfer from Schalke.