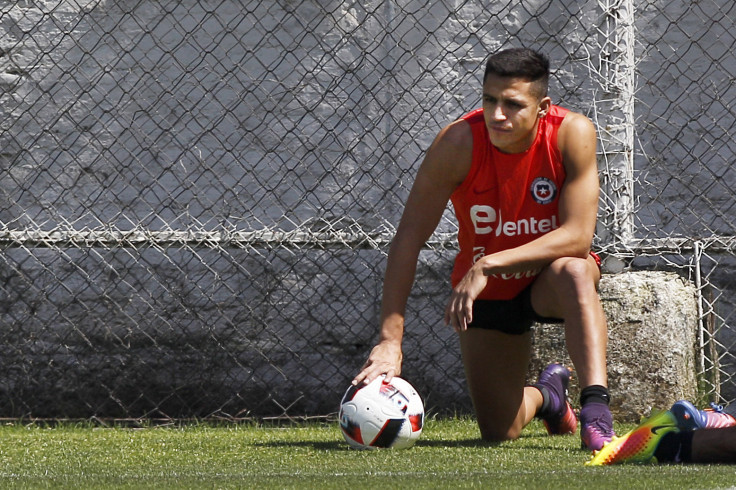 Arsenal forward Alexis Sanchez admits he finds it difficult to accept when Arsene Wenger insists he needs a rest.
Since arriving at the club from Barcelona in 2014, the only times Sanchez has found himself out of the Gunners' starting XI have been on those occasions when injury has prevented him from doing so.
Having represented Chile at the World Cup and two consecutive Copa Americas in 2014, 2015 and 2016, Sanchez has not had a full summer off in three years. After last summer's success with La Roja, the 27-year-old returned for pre-season late but was still selected to lead the Arsenal attack on the opening day of the season against Liverpool.
The former Barcelona forward has however suffered a thigh tear while training with his national team ahead of World Cup qualifiers against Colombia and Uruguay, a knock that could threaten his participation in Arsenal's clash with Manchester United following the international break.
Over the years, Wenger has often toyed with the idea of resting the forward, something Sanchez can rarely accept.
He told ESPN Brasil: "He [Wenger] tells me I must rest, but I don't like that. I don't want to rest, especially not during the matches. I want to be out there. If I don't play I get very angry and I come home from the match very sad. Because I train so that I can play. I rest so that I can play. It is my job and I do everything I can to be fit and at 100%."
Luckily for Wenger, the injury Sanchez suffered while on international duty appears to be a minor one. While the player will not be considered for Thursday's game against Colombia, Chile boss Juan Antonio Pizzi believes he will return for their next game on Tuesday.
"We expected to count on Alexis Sanchez, but he suffered a small injury yesterday and cannot be considered for tomorrow. Alexis Sanchez's injury is minor. Let's hope he can be fit to play against Uruguay."