Arsenal playmaker Mesut Ozil reveals the goal Arsene Wenger has set for him this season
Ozil already has seven goals so far this season, as well as three assists.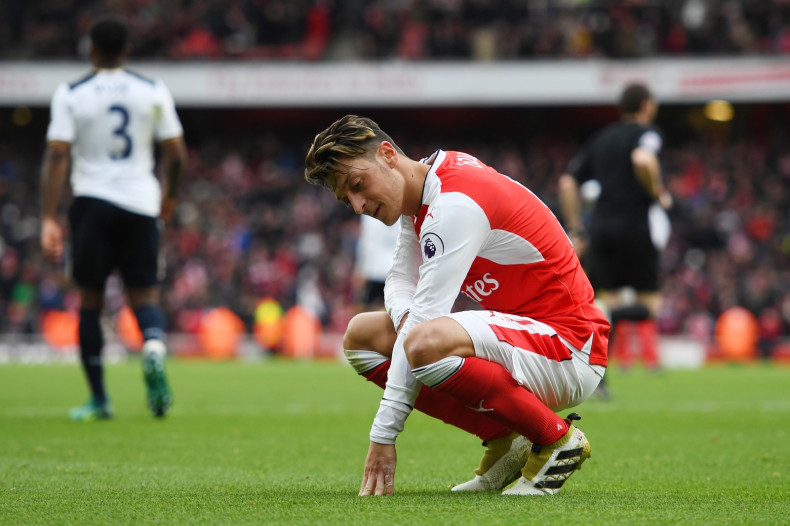 Arsenal manager Arsene Wenger wants more goals from Mesut Ozil. The 28-year-old German has been in stunning form this season – but Ozil has revealed the Gunners boss is eager for him to score more frequently.
Ozil already has seven goals and three assists to his name during the current campaign. And the World Cup-winning star has confirmed that Wenger spoke to him about his goals return before the start of the season.
"The manager wants me to score lots of goals," he explained to the Arsenal website. "He sees in training that when I have a chance, the ball mostly goes in. When we train on finishing, he sees that I score lots of goals. He knows that I'm ice-cold in front of goal and he wants to see that in matches.
"I'm doing that now – I go forward and, while I haven't changed my game, I'm focusing on scoring goals myself too. Every year he comes to me and says, 'You need to score more than 10 goals this season – that needs to be your aim because you have the quality.' I'm trying to take that on."
Ozil recorded an impressive 19 assists in the Premier League last season, as compared to three during the current campaign. But the Arsenal star has rubbished the suggestion he is now being more selfish than before.
"I wouldn't say I'm more selfish. As I said, I'd never change my playing style. I'm the kind of person who, if I see a teammate in a better position I will pass to them," the Arsenal playmaker insisted. "But I try to finish myself too, or to run into space so I can finish."
Ozil's remarks come shortly after former Chelsea defender Jason Cundy described the German as the "most overrated player in the Premier League". The player-turned-pundit slammed fans who claim Ozil is world class.
"When I say this I don't say it lightly but Arsenal's Mesut Ozil is the most overrated player in the Premier League," Cundy told Football Fan.Zone, as quoted by Goal. "Every week I get Arsenal fans bigging him up to me, telling me how good he is and that he's world class, but he's not.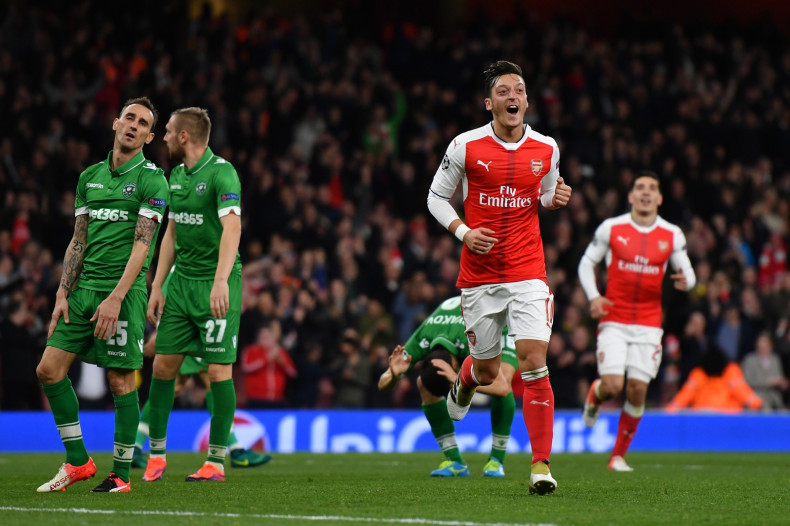 "Last week we were forced to bow to the midfielder because he scored a wonder goal against a bunch of Bulgarian farmers to complete an Arsenal comeback, but why were Arsenal losing 2-0 in the first place? Who on earth are Ludogorets that we should be getting so excited?"