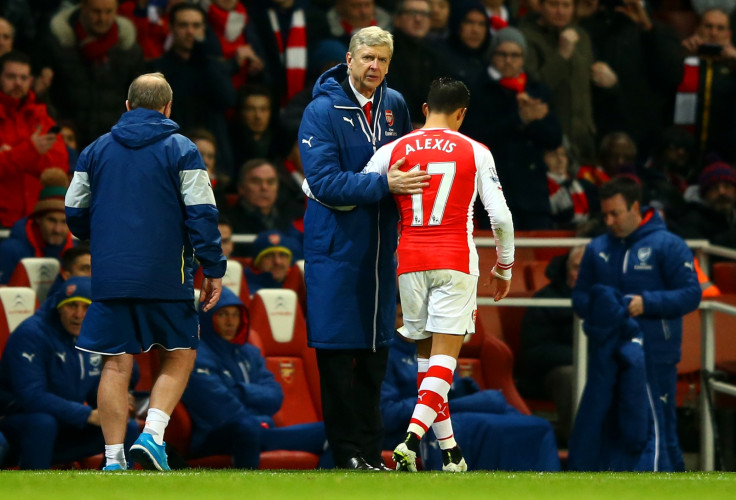 Arsenal manager Arsène Wenger admits Alexis Sánchez is "not himself" since suffering a second injury in quick successsion last week.
Sánchez, a £35m summer signing from Barcelona, started the Gunners' 2-1 win over Leicester City on Tuesday, 10 February, having missed the club's previous two games but was forced off with a knee problem after 68 minutes.
A hamstring injury previously saw the Chile international miss games against Aston Villa and Tottenham Hotspur, but manager Wenger blamed a "knock on his [Sánchez's] knee" for the latest setback.
As a result, there are doubts whether Sánchez willbe fit for Arsenal's FA Cup fifth round clash with Middlesbrough on Sunday, and Wenger admits his star man man may be worrying about his knee.
"He had not the same intensity in his game as he had until now," said Wenger. "I'm not sure he was free in his head to sprint as he used to. I don't know if it was down to the kick he got on his knee, but he was not himself."
Wenger insists however he has no long-term concerns and while Sánchez is a doubt for Sunday's game, he expects the player to be back in time for Arsenal's next game against Crystal Palace next Saturday.
"He has a swollen knee and he cannot move well, but it's only a kick, nothing else," said Wenger.
"If he's not available for Sunday, he will be available next week."