Arsenal: Francis Coquelin warns about Cesc Fabregas and Eden Hazard ahead of Chelsea visit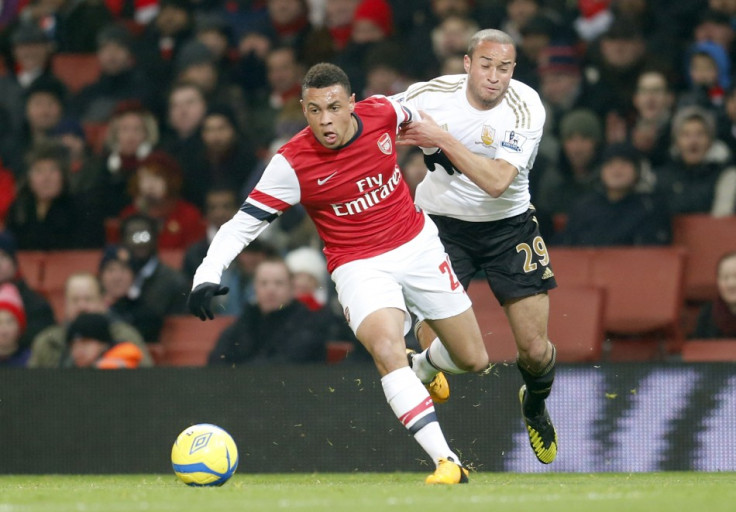 Francis Coquelin has warned about the challenge of facing Cesc Fabregas and Eden Hazard ahead of the Spaniard's return to the Emirates Stadium for the Chelsea game against Arsenal on 26 April.
With just six matches remaining until the end of the season, manager Arsene Wenger's side host the Blues in search for a victory to close the current 10-point gap at the top of the table.
Following an impressive eight-match winning streak, the France midfielder is optimistic Arsenal can maintain the momentum in the London derby although he expects a very tough game.
And having being fundamental during the Gunners' good run since his return from loan at Charlton Athletic, the Arsenal midfielder hopes to replicate his successful performances against the likes of Liverpool's Philippe Coutinho and stop Fabregas and Hazard.
"We've played against big teams in the last few weeks," Coquelin told Arsenal Player.
"Liverpool have Philippe Coutinho and now it's going to be different opposition with Eden Hazard. He is probably one of the best players in the league, maybe even the best this season. It's going to be a tough game but like in every big game you want to win.
"Hazard and Cesc Fabregas are great players who can do such great things at any time in the day. You need to be focused the whole time and that's what I'm trying to do for the 90 minutes."
Meanwhile the 23-year-old France midfielder has not hidden his admiration for his Chelsea counterpart, Nemanja Matic.
"What he's done is unbelievable. At Chelsea he is one of the main men so credit to him, he's had a great season and is a great player. It's always good to play against players like that," said Coquelin, who has started the last 14 Premier League games for the Gunners and played a crucial role in the FA Cup victories over Manchester United and Reading.
"It's an important position and Matic has shown how important he is - that's what I'm trying to do as well for Arsenal. The fans want a good defensive midfielder, they know it's important for the team."
© Copyright IBTimes 2023. All rights reserved.