Arsenal: Gunners star Mesut Ozil set sights on winning Ballon d'Or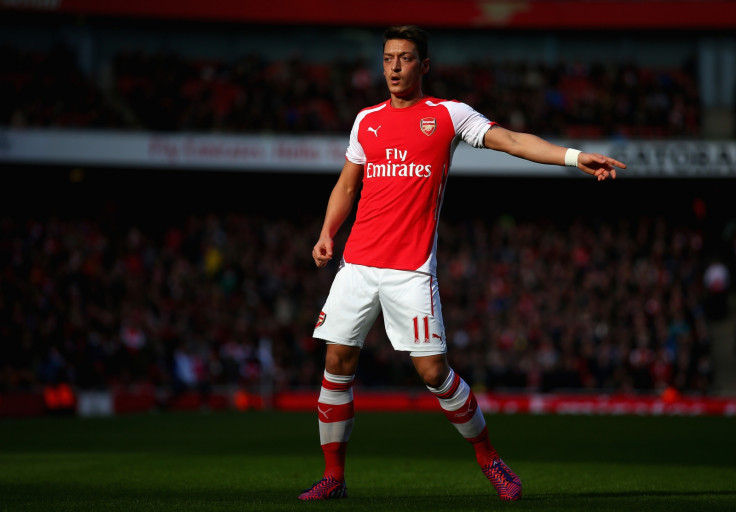 Arsenal star Mesut Ozil has vowed to improve his goal scoring charts during the 2015/16 season. The attacking midfielder has set his sights on winning the Ballon d'Or award and he believes that the only way he can do so, is by finding the back of the net regularly.
The German international managed only five goals for the north London club last season as he was forced to spend a lengthy spell on the sidelines due to injuries. His former teammate and Real Madrid forward Cristiano Ronaldo won it for the second year in a row.
Barcelona star Lionel Messi is a firm contender to win the Ballon d'Or next January as the Catalan club managed to win the treble last term. Meanwhile, Ozil claims that he has to be more egoistic if he has any chance of competing with the Portuguese international or the South American forward.
Replying to queries on winning the Ballon d'Or with Arsenal, Ozil says, "I have to become more dangerous in front of the goal. I was injured for long spells last season, and scored only five in 32 competitive games. I want to improve this. To achieve it, I have to be a bit more egotistical."
The 26-year-old made a switch to the Emirates from Real in 2013. In his two seasons at Arsenal, Ozil has won two FA Cups and two community shields. The midfielder stressed that his chances of winning the individual accolade is only possible if he manages to win silverwares with club and country.
"You need to win major titles with both club and country. In 2016, the chances are there to do just that. We've got a great team at Arsenal, which can win titles," the German midfielder explains.
"After two FA Cup victories in the past two years, we want to be in the mix for the Premier League title. We also need to beat the knockout stages curse in the Champions League.
"The group stage clashes with Bayern Munich are a real benchmark test. And I want to win the European Championships with Germany," he says.
© Copyright IBTimes 2023. All rights reserved.