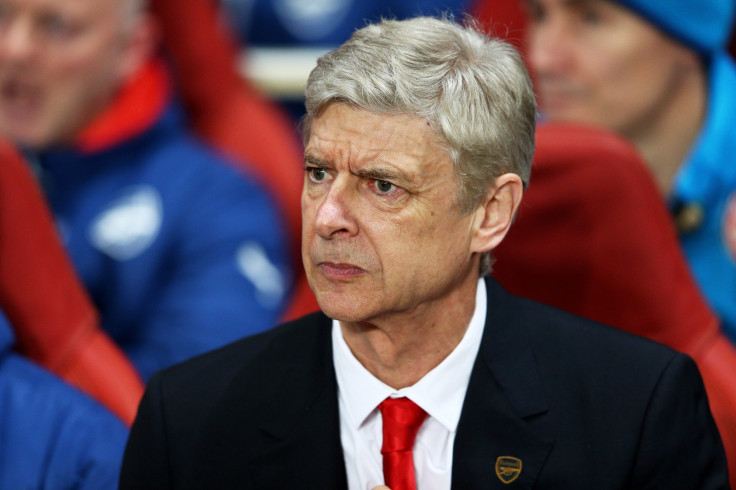 Arsenal have made a massive offer for 16-year-old midfielder Maxi Romero according to Velez president Raul Gamez.
Dubbed the new Lionel Messi, Romero will stay with Velez for at least the next two seasons — owing to work permit restrictions — where he will develop as a player.
Arsene Wenger has previously failed in his attempt to prise Messi and Angel di Maria to Arsenal and is leaving no stone unturned in his attempt to sign the best young talent across the world, with only two years left in his contract.
The offer is believed to be anywhere in the range of £4.5m, a massive fee for a player his age. Initial reports suggest that the Gunners should be able to complete a deal in the coming days, a massive boost for them ahead of what could be a busy summer transfer window.
Wenger has previously expressed the desire to add a player who can score 15 goals a season to distribute the pressure of scoring goals and this move suggests that he is also keeping an eye on the long term future of the club.
"Arsenal have made a big offer for Maxi Romero. I don't want to talk figures just yet but it's a big offer," confirmed Velez president Raul Gamez.
"I met with Arsene Wenger twice in London. They heard about Maxi through their scouts in South America. He is the player who has most impressed him. Maxi has huge potential but he is going to complete apprenticeship at a great club like Velez," his agent added.
The Gunners have previously reaped the benefits of investing in youth, with the likes of Aaron Ramsey, Theo Walcott and Alex Oxlade-Chamberlain coming good to add bite to the Arsenal attack.
With their new found financial prowess, the Gunners can now also choose to spend heavily on well documented talents like Mesut Ozil and Alexis Sanchez.